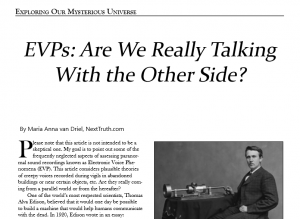 In physics, the law of conservation of energy states that the total energy of an isolated system remains constant.
Energy can neither be created nor destroyed; it just transforms from one form to another like chemical energy can be converted to kinetic energy and can act like an explosion of that of a stick of dynamite.
This kind of energy is not only a good candidate for creating an EVP but also to lift an arm or to turn the head of a creepy looking doll.
The question in this matter is, WHEN is it that we are creating this energy and … WHEN NOT?!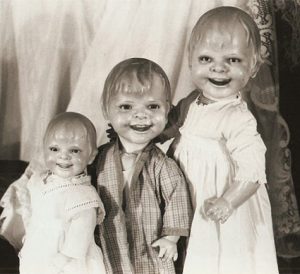 Understanding how some 'Earthly' crystals can act as crazy entities and create many creepy effects in e.g. EVP's when triggered by light, vibrations, electricity, magnetism and temperature differences, is one thing but … may I suggest an interesting as well as the one of the creepiest theories of all?
What if the recordings you have captured during an investigation was not created by a crystal created by the Earths pressure?
What if this (or these) crystal(s) came from outer-space due a process known in Astrobiology as 'Panspermia'?
(A theory of life on the Earth being originated from microorganisms and/or chemical precursors of life present in outer space)
Thus if we are the ones responsible for triggering the crystals in the most diverse objects as well as around some ancient places like for instance 'Stonehenge' or 'The Pyramids of Giza', we maybe have to change the question of 'WHEN' is it that we are creating this energy and 'WHEN NOT?' into 'What in the … bleep … are we really recording?!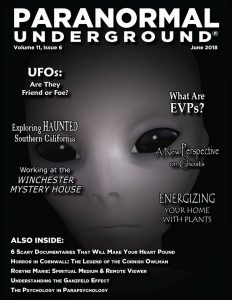 https://www.paranormalunderground.net/home.html 
[Top]