The Next Truth is providing scientists and citizen scientists to share their incredible research with other scientists and our next generation doctors, engineers, teachers, psychologists, chemists, physicists, among others, to have the change to stand up and unlock their enthusiasm and thus their brilliant minds. Both The Next Truth and her world-renowned contributors, are focusing on reaching out to the next generation scientists globally, reducing this gap between Young People and Scientists making Contemporary Science more accessible.
As the owner and founder of The Next Truth magazine, I am addressing your expertise and munificence in order to A) keep this enthusiastic curiosity of young people charged and B) to tackle this taboo concerning girls and woman not having the rights to go to school, to study, and/or to work in a leading position.   By crossing the borders in print The Next Truth is already reaching countries as; USA, UK, the Netherlands, Egypt, India, Turkey, Indonesia, Germany, Australia, New Zealand. Recently The Next Truth gained the opportunity to take a few steps across the borders of France, Canada and Japan.
Successfully building a myriad of bridges with the scientific community since 2014, The Next Truth has gained this amazing opportunity to be launched as a scientific magazine in 2018 which, in just twelve months, has grown into an international platform for world-renowned scientists, citizen scientists and research institutes who are affiliated with e.g. NASA, CERN, GYA (Global Young Academy), YSF (Young Science Forum), WISWB (Woman In Science Without Borders) and STEM programs.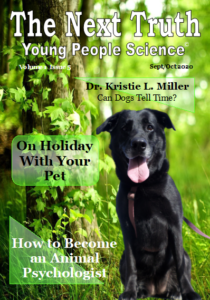 Where the magazine "Where Science and Myth Meet" is focused on an academic trained audience, the bimonthly magazine "Young People Science" is aiming her arrows on the next generation male and female doctors, engineers, teachers, psychologists, chemists, physicists, among others, and science lovers who are less familiar with the technical terms, to unlock their fiery enthusiasm and thus their brilliant minds. In other words, we have created this brand new platform for young people to let their imagination roll free, to explore careers in science, technology, engineering, and math (STEM) through letting their inner genius escape.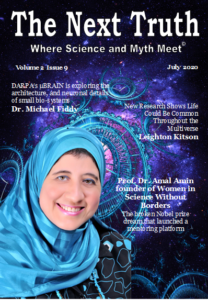 Click on the photo to be directed to 'World Forum for Women in Science'
Unfortunately, research shows women are still vastly underrepresented in STEM fields and exposing girls to these subjects at a young age is vital to ignite their curiosity and obtain a career in leading positions with confidence.
Our first goal is to travel across the world and visit primary schools and universities and teaching young people, teachers and parents the 'fun-factor' of science and woman of all ages having the right to study and gain world knowledge. By bringing the articles, theories and scientific research conduced, and written, by the contributors of The Next Truth to the next generation scientists will result in weaken the idea of stereo-type roles as well as it makes contemporary science more accessible for young people globally.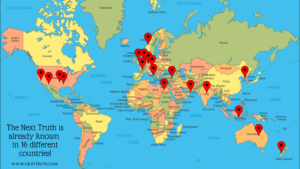 Our second and ultimate goal is presenting an interactive television series and radio programs in where The Next Truth will visit research institutes from all over the world and interview male and female scientists about their extraordinary work environments, their research and career achievements in order to let young people explore your scientific field remotely. These broadcasts will then be interactive via internet when being live on air.
Your supportive and/or financial generosity will provide The Next Truth to travel between EEA and none EEA countries, attend scientific conferences, visit research institutes, schools and universities to reach out and teach young people the myriad opportunities contemporary science has to offer and their value in modern economy in person.
For more detailed information, please contact me via marian1919@live.nl
[Top]