PU Magazine; 'Does Diabolus (or Satan) Really Exist?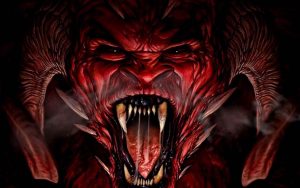 Forget all the common silly talk concerning what is yet unknown to us.
The May issue of "Paranormal Underground" magazine, is available and is pulling back the curtains on which it is we all fear.
Those who want to dive deep into what is really laying beyond the visible spectrum can read inhere the stories real people have experienced … and are now telling it to YOU!
This month PU magazine is spotlighting Dr. Scott Kolbaba, author of "Physicians' Untold Stories"; paranormal romance author Elle Boon; and the new "Demon House" documentary directed by Zak Bagans and much more!
http://paranormalunderground.magcloud.com/