By Maria Anna van Driel, www.nextttruth.com
The March issue of Paranormal Underground Magazine is available and this month, the magazine does not only feature seven haunted homes that will let you stay the night, five urban legends that turned out to be true, and legends of corpse candles and phantom funerals.
You can also take a deeper look at a mind-bending idea of what could have happen before the Big Bang.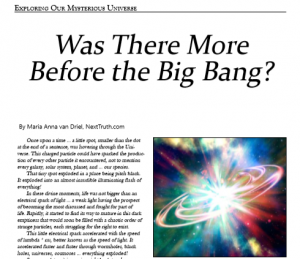 http://www.magcloud.com/browse/issue/1436490
What was there before the Big Bang … it still remains a puzzle to many scientists, as well as many physicists who say there is no "before that." Time began ticking, they insist, at the instant of the Big Bang, and pondering anything earlier is not in the realm of science.
But is that a true fact? Did the universal clock really start at this well-known explosion? Or was our time already in motion by means of the merging of two (or more) black holes containing a much older binary code? Will we ever truly understand what the pre-Big Bang reality was like, or what it was formed of, or why it exploded to create our universe?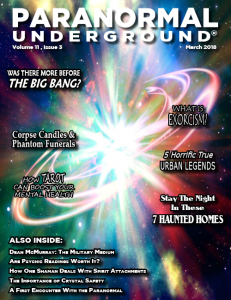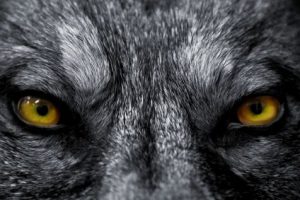 The painting of The Grimm, that changed my life" is now available on eBay.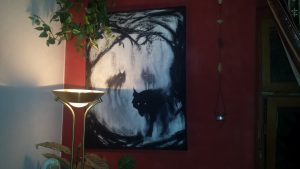 https://www.ebay-kleinanzeigen.de/…/di…/823721343-240-19817…
The story was published by Paranormal Underground Magazine in the February issue of 2018
http://www.magcloud.com/browse/issue/1423729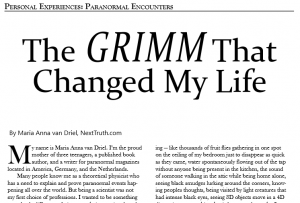 [Top]
YES, it is that time of the month again in where "Paranormal Underground" magazine, is providing the most interesting information and the latest news concerning the unexplained.
https://www.paranormalunderground.net/home.html
The haunted McRaven house, a UFO encounter involving a mini golf course owner and the local police, and the mythical Grim Reaper. The book of mirrors and the correlation between doppelgangers, twins, and clones; are just some examples of this month's issue.
Also in this issue, my personal experience involving a "Grimm, which changed my life."
http://www.magcloud.com/browse/issue/1423729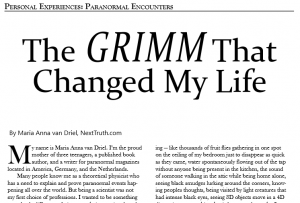 [Top]