The Next Truth's book review on one of her contributors; 
Comments placed on the website of The Next Truth will be forwarded to dr. Brian Keating.
Reading "Losing the Nobel Prize" the world starts to blaze into the background as dr. Brian Keating slowly draws the reader into his life story with a laughter and a tear. Describing the earliest moments in where the universe aroused the curiosity of a 13 year young boy, the emotional moments while his father was fighting cancer, up until discussing the doubts if he and his team truly held the biggest scientific discovery in their hands, let both ones mind and emotions wonder the fabrics of time and space while waking up the inner scientist in each one.
-The Next Truth Magazine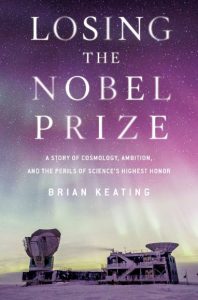 https://www.amazon.com/Losing-Nobel-Prize-Cosmology-Ambition/dp/1324000910/ref=as_li_ss_tl?ie=UTF8&linkCode=sl1&tag=briankeating-20&linkId=f330cac1bc63689107b8fdaeab376a16 
The Next Truth; a young and energetic magazine is looking for contributors … YOU!  (info@nexttruth.com for submitting)
Open-minded scientists and non-scientists who combine 'accepted' science and the still unexplained events in life by means of revealing some of their thoughts which discuss various topics like new laws in Physics, Theoretical Physics merging with advanced Engineering, Theology explained with Particle Physics, the connection between Physical Chemistry and Human Evolution, the Big Bang, and the origin of the Universe we are swirling in.
All with the biggest philosophical question; 'What if…?!
Some of The Next Truth contributors are…
http://nexttruth.com/?page_id=24181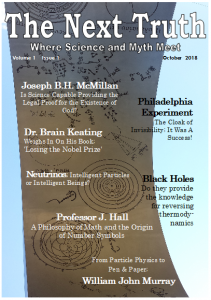 [Top]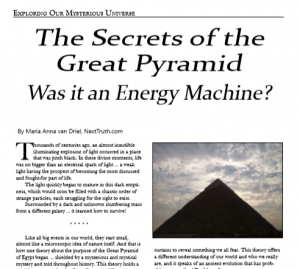 YES, the August issue of "Paranormal Underground" magazine is available for everyone who wants to know what lurks behind the foggy walls of a dormant world called…The Unexplained!
Don't miss a discussing covering the secrets of the Great Pyramid, a personal paranormal encounter in Skull Valley, one shaman's encounter with a skinwalker, astronomer Stefan Schwager, who weighs in on life's origins, the origins behind nine urban legends and much more…. 😱
https://www.paranormalunderground.net/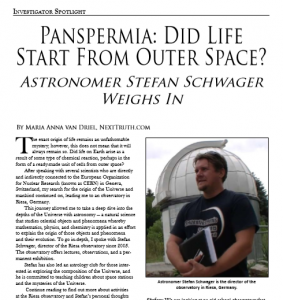 [Top]