The Next Truth contributors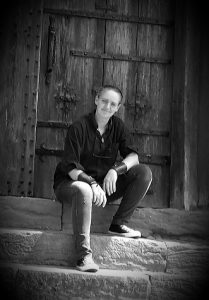 Maria Anna van Driel (Germany)
Besides Maria Anna being the founder and owner of The Next Truth Magazine, Maria Anna is an investigative journalist, columnist and published author she is also a theoretical physicist, astrophysicist, anthropologist, and alchemist. After she gained her Bachelor in Meta-Physic and a MA in ancient Al-khemet, she started to study both Natural and Physical science in where the overall of her interest lays in Quantum-, Plasma-, Astroparticle-, Particle-, Nuclear-, and Optical Physics.
For more information about Maria Anna, follow her via Facebook, Google+, Twitter, LinkedIn and Independent Academia.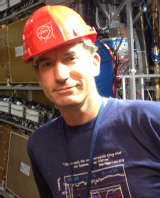 Professor William John Murray (UK)
Physics professor and Ph.D. Bill Murray is a husband and father of 5, is an Edinburgh-born researcher. His involvement at CERN includes understanding the interactions and properties of the Higgs boson using the ATLAS detector at the LHC. He also searches for new physics, especially dark matter. Dr. Murray was the ATLAS Higgs convener from 2009 until 2011, physics coordinator from 2012 until 2014, and was right in the center of the Higgs discovery in July 2012. Most of his career, Dr. Murray was a researcher at the Rutherford Lab, in Oxfordshire and in 2013 became a professor at Warwick University, where he now teaches half time. A physics degree also lead Dr. Bill Murray to a Ph.D. position in Cambridge on the OPAL experiment at CERN. So, if you want to feel the non-fictional magic the CERN and (particle) physics has to offer; http://visit.cern/tours which provides all the needed information for a unforgettable tour.
And if you are lucky enough to be there on the right day, you may even be treated to a tour by Warwick's physics Professor Bill Murray.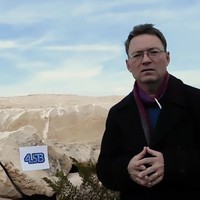 Professor Jay Hall (Texas)
Professor Hall is Assistant Mathematics Professor at Howard College in Big Spring, Texas and has been an origins activist since the 1970's. He has an M.S. in Mathematics and has 53 credit hours of Science courses in various disciplines. He has written Calculus is Easy and his new book YES – Young Earth Science defends a young earth from History, Geology, Biology and Philosophy. Search yes jay hall on Google or Amazon to find the book. http://www.youngearthsciencebook.com/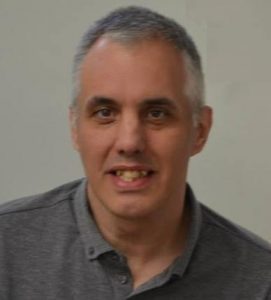 CHAD WILSON (Knoxville, Tennessee)
Chad is a freelance writer, the publisher of Paranormal Underground magazine and co-producer of Paranormal Underground Radio. His interest in the paranormal led to the creation of www.ParanormalUnderground.net. Chad has investigated with East Tennessee Paranormal Research Society and counts Waverly Hills Sanatorium, the Villisca Axe Murder House, Bobby Mackey's Music World, the Queen Mary, Queen Anne Hotel, Hotel Alex Johnson, and private residences among his investigations. https://paranormalunderground.net/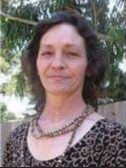 Simone Clauderwood (Florida, USA)
Born of original families of usa, Simone (58) is really a 'Jane of all trades'.
Studying journalism and art was not quite enough for her and saw the time to work hard and gained a PHD (in honors) in Marriage and Family Therapy.
As a young daydreaming girl, Simone grew up in California as the daughter of a navy-man and learned at age 9 her Psychic abilities like dream visions, being aware of a multi dimensional world and out of body experiences.
Today she is operating a small, Non Profit, Religious study containing a variety in members of Knight Templars, Gnostics, Buddist, Masons, Freedoms, and Druids, Catholics, Jews, and even Ancient Pagan Witches.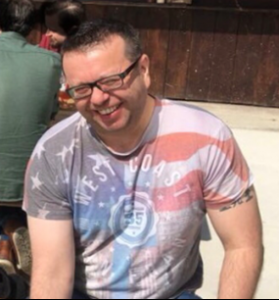 Andy Wilson (UK)
Andy's interest in the paranormal started early in his childhood after some personal experiences which could not be explained rationally. Since the 1980s Andy has been researching the paranormal and is involved in regular investigations. During this time his understanding has evolved to incorporate a more rational and scientific approach. He is a member of The Society for Psychical Research and the Association for the Scientific Study of Anomalous Phenomena and the pioneering Ghost Club established in 1862. Andy values his contact with clients while respecting their own paranormal experiences. https://www.paranormalresearchinvestigators.co.uk/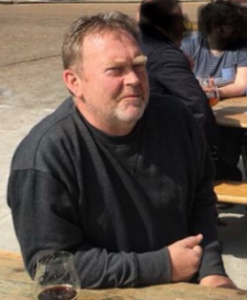 Nick Howe (UK)
Nick's involvement with the paranormal developed through an interest in religion, although of no faith it became apparent that the paranormal was a common theme of belief. Coupling this with personal experiences he was staggered by the number of events family, friends and acquaintances also experienced. On retirement he felt it was time to devote more time to studying this which culminated in the formation of PRI UK. Nick is also a member of The Society for Psychical Research and the Association for the Scientific Study of Anomalous Phenomena and the Ghost Club. https://www.paranormalresearchinvestigators.co.uk/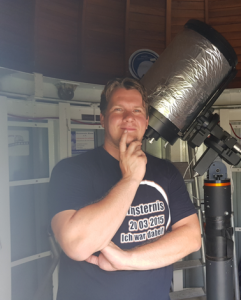 Stefan Schwager (Riesa, Germany)
Mr. Schwager is sins 2005 the director of a private astronomical association of people with common interests in exploring the composition of the universe. Besides meeting several European astronauts he runs the observatory, which offers lectures, observations and a permanent exhibition, Stefan is also committed to the local politics whereby he always sees the time to teach children about space stations, the mysteries of the Universe. http://www.sternenfreunde-riesa.de/home
[Top]