The Next Truth contributors
For visiting the magazine of The Next Truth, follow the link;
http://www.magcloud.com/user/mariaanna?fbclid=IwAR1wTXGgTFlXGrs1xfBLS-AhrBEVFKABiZEBHDGv-eOaEoFgLXd7KQcpa2Y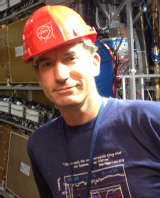 Professor Dr. William John Murray (UK)
Physics professor and Ph.D. Bill Murray is a husband and father of 5, is an Edinburgh-born researcher. His involvement at CERN includes understanding the interactions and properties of the Higgs boson using the ATLAS detector at the LHC. He also searches for new physics, especially dark matter. Dr. Murray was the ATLAS Higgs convener from 2009 until 2011, physics coordinator from 2012 until 2014, and was right in the center of the Higgs discovery in July 2012. Most of his career, Dr. Murray was a researcher at the Rutherford Lab, in Oxfordshire and in 2013 became a professor at Warwick University, where he now teaches half time. A physics degree also lead Dr. Bill Murray to a Ph.D. position in Cambridge on the OPAL experiment at CERN. So, if you want to feel the non-fictional magic the CERN and (particle) physics has to offer; http://visit.cern/tours which provides all the needed information for a unforgettable tour.
And if you are lucky enough to be there on the right day, you may even be treated to a tour by Warwick's physics Professor Bill Murray.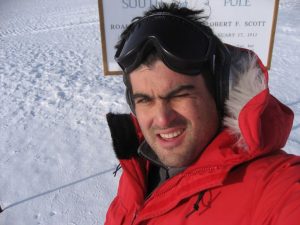 Professor Dr. Brian Keating (La Jolla, California.)
Brian Keating is a professor of physics at the Center for Astrophysics & Space Sciences (CASS) in the Department of Physics at the University of California, San Diego. He is a public speaker, inventor, and an expert in the study of the universe's oldest light, the cosmic microwave background (CMB), using it to learn about the origin and evolution of the universe.
Keating is a pioneer in the search for the earliest physical evidence of the inflationary epoch, the theorized period of expansion of space in the early universe directly after the Big Bang. https://briankeating.com/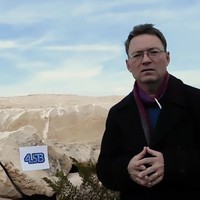 Professor Jay Hall (Texas)
Professor Hall is Assistant Mathematics Professor at Howard College in Big Spring, Texas and has been an origins activist since the 1970's. He has an M.S. in Mathematics and has 53 credit hours of Science courses in various disciplines. He has written Calculus is Easy and his new book YES – Young Earth Science defends a young earth from History, Geology, Biology and Philosophy. Search yes jay hall on Google or Amazon to find the book. http://www.youngearthsciencebook.com/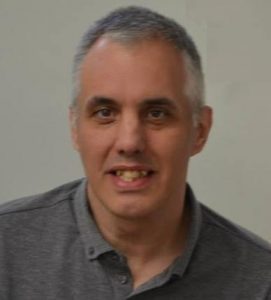 CHAD WILSON (Knoxville, Tennessee)
Chad is a freelance writer, the publisher of Paranormal Underground magazine and co-producer of Paranormal Underground Radio. His interest in the paranormal led to the creation of www.ParanormalUnderground.net. Chad has investigated with East Tennessee Paranormal Research Society and counts Waverly Hills Sanatorium, the Villisca Axe Murder House, Bobby Mackey's Music World, the Queen Mary, Queen Anne Hotel, Hotel Alex Johnson, and private residences among his investigations. https://paranormalunderground.net/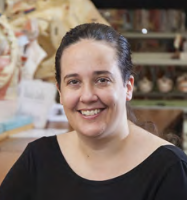 Sian Ellen Halcrow (Dunedin, New Zealand)
Associate Professor Sian Ellen Halcrow is a bioarchaeologist with a research focus on infant and child health and disease in the past. She leads and is an Associate Investigator on several multidisciplinary projects investigating the effects that the adoption and intensification of agriculture has on health in the past, with a regional focus on Southeast Asia. Recently, professor Halcrow has started a project researching adaptation and environmental change in Northern Chile using large superbly-preserved prehistoric human collections from the region, which include the earliest examples of artificial mummification in the world. www.otago.ac.nz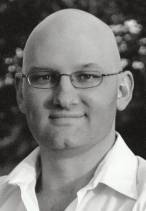 Benjamin Radford (New York, USA)
Ben is deputy editor of Skeptical Inquirer science magazine and a Research Fellow with the non-profit educational organization the Committee for Skeptical Inquiry. He is author of ten books and has written thousands of articles on a wide variety of topics, including urban legends, the paranormal, critical thinking, and media literacy. Ben graduated magna cum laude with a bachelors degree in psychology from the University of New Mexico and completed a masters degree in education from the University of Buffalo. Being one of the world's few science-based paranormal investigators, Ben is perhaps best known for solving the mysteries of the Santa Fe Courthouse Ghost in 2007, the Hispanic vampire el chupacabra in 2010, and his book Bad Clowns, the first to fully examine the evil clown phenomenon.
http://benjaminradford.com/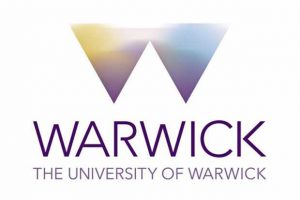 University of Warwick (Coventry, UK)
The University of Warwick is a public research university on the outskirts of Coventry, England. Founded in 1965 as part of a government initiative to expand higher education, Warwick is ranked 7th in the UK for its research, according to the Research Excellence Framework (REF) 2014 by GPA and has an average intake of 4,950 undergraduates out of 38,071 applicants yielding 7.6 applicants per place. www.warwick.ac.uk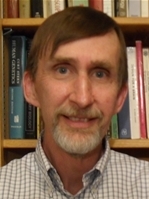 Prof. Thomas Wynn (Colorado)
Thomas Wynn is Professor of Anthropology at the UCCS, where he has taught since 1977. He earned his AB in Sociology/Anthropology at Occidental College, and his MA and PhD in Anthropology at the University of Illinois, Urbana. Prof. Wynn's training was in the archaeology of the Lower Palaeolithic (early Stone Age). In the 1970s and 1980s he participated in field projects in Europe and Africa and in 2011, he and Prof. Coolidge established the UCCS Center for Cognitive Archaeology. His books include The Evolution of Spatial Competence (1989), The Rise of Homo sapiens: The evolution of modern thinking (with F. Coolidge 2009), and How to think like a Neandertal (with F. Coolidge 2012). www.uccs.edu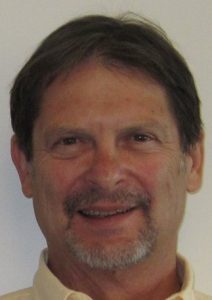 Frederick L. Coolidge (Colorado)
Professor Frederick L. Coolidge received his BA, MA, and PhD from the University of Florida and completed a two-year Postdoctoral Fellowship in Clinical Neuropsychology at Shands Teaching Hospital, University of Florida. He came to UCCS in 1979. Prof. Coolidge is a three-time Fulbright Fellowship Award recipient (India, 1987, 1992, 2005). He has received three teaching awards including the lifetime designation, University of Colorado Presidential Teaching Scholar, and he received the UCCS Letters, Arts, and Sciences Annual Outstanding Research and Creative Works Award, 2004-2005, and the UCCS Annual Faculty Award for Excellence in Research, 2006-2007. www.uccs.edu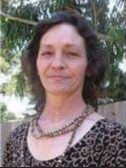 Simone Clauderwood (Florida, USA)
Born of original families of usa, Simone (58) is really a 'Jane of all trades'.
Studying journalism and art was not quite enough for her and saw the time to work hard and gained a PHD (in honors) in Marriage and Family Therapy.
As a young daydreaming girl, Simone grew up in California as the daughter of a navy-man and learned at age 9 her Psychic abilities like dream visions, being aware of a multi dimensional world and out of body experiences.
Today she is operating a small, Non Profit, Religious study containing a variety in members of Knight Templars, Gnostics, Buddist, Masons, Freedoms, and Druids, Catholics, Jews, and even Ancient Pagan Witches.

Joseph B.H. McMillan (Britain, UK)
Joseph BH McMillan, the author of the books A 'Final Theory' of God, Escaping Britain' and Freedom v. A Tyranny of Rights, was born and brought up in South Africa of Scottish parents. He attended Rhodes University where he read for a Bachelor of Commerce degree in Economics, Law and Accountancy. In 1981 McMillan was offered a place to read law at Leicester University. After completing his first year he took a year off to travel through Europe, the Middle East and
Africa before returning to Britain to continue his legal studies at Leeds University where he graduated with a Bachelor of Laws (LLB) degree in 1985. He won 3 of 5 prizes awarded to graduates – for his papers on Jurisprudence, Evidence and International Law. In 1978 he was self-exiled from South Africa and returned to Britain in 2013. http://josephbhmcmillan.com/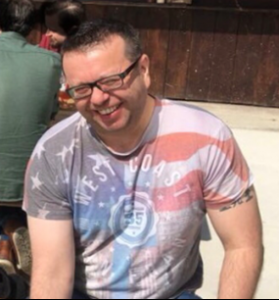 Andy Wilson (UK)
Andy's interest in the paranormal started early in his childhood after some personal experiences which could not be explained rationally. Since the 1980s Andy has been researching the paranormal and is involved in regular investigations. During this time his understanding has evolved to incorporate a more rational and scientific approach. He is a member of The Society for Psychical Research and the Association for the Scientific Study of Anomalous Phenomena and the pioneering Ghost Club established in 1862. Andy values his contact with clients while respecting their own paranormal experiences. https://www.paranormalresearchinvestigators.co.uk/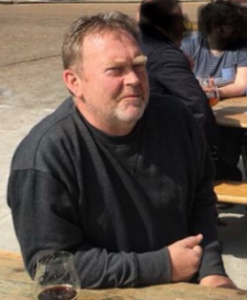 Nick Howe (UK)
Nick's involvement with the paranormal developed through an interest in religion, although of no faith it became apparent that the paranormal was a common theme of belief. Coupling this with personal experiences he was staggered by the number of events family, friends and acquaintances also experienced. On retirement he felt it was time to devote more time to studying this which culminated in the formation of PRI UK. Nick is also a member of The Society for Psychical Research and the Association for the Scientific Study of Anomalous Phenomena and the Ghost Club. https://www.paranormalresearchinvestigators.co.uk/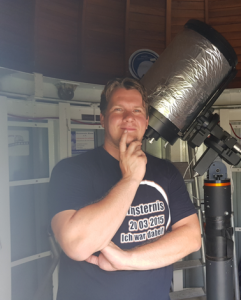 Stefan Schwager (Riesa, Germany)
Mr. Schwager is sins 2005 the director of a private astronomical association of people with common interests in exploring the composition of the universe. Besides meeting several European astronauts he runs the observatory, which offers lectures, observations and a permanent exhibition, Stefan is also committed to the local politics whereby he always sees the time to teach children about space stations, the mysteries of the Universe. http://www.sternenfreunde-riesa.de/home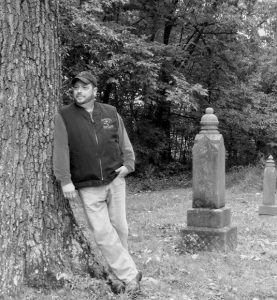 Dean Knight (Kentucky, USA)
Hunting may be a strong word for "The Kentucky Ghost Hunter", yet accurate.
Even Dean was always taught not to be on the wrong page of a two page novel, he always knew there is something out there, something we do not yet understand because of the limited knowledge our understanding sees it as being complicated… maybe even impossible. Calculating his hunting techniques Dean brings the unknown towards himself. Once found, he is determined to prove exactly what it is that goes bumping in the night. https://kentuckyghosthunter.com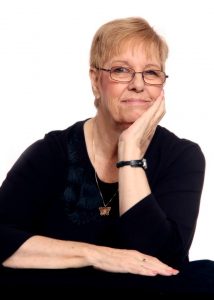 Lynn Kathlen Russell ( Lethbridge, Alberta)
Lynn is the mother of 3, and worked for 28 years as a family counselor. As she got the chance to the research of 2500 near-death experiences for Dr. Jeffery Long the spiritual knowledge coming back inspired her to write the book, 'THE WONDER OF YOU' which is covering a very wide range of experiences, including her own, Lynn took her 20 year experience in workshops one step further and developed two more; "The Spirituality of Science" and "Near-Death and Beyond" in where she uses science to show participants the magnificent spiritual beings we are.
https://www.amazon.com/The-Wonder-You-Experience-Yourself/dp/1480094250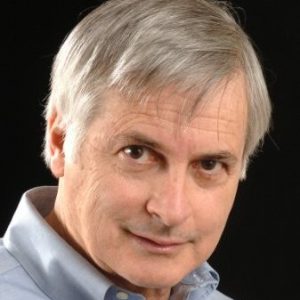 Dr. Seth Shostak (San Francisco Bay Area)
Dr. Shostak have developed an interest in extraterrestrial life at the tender age of ten, when he first picked up a book about the Solar System. This innocent beginning eventually led to a degree in radio astronomy, and now, as an Senior Astronomer, Dr. Shostak is an enthusiastic participant in the Institute's SETI observing programs. He's co-authored a college textbook on astrobiology, has written three trade books on SETI and has published more than 400 popular articles on science including regular contributions to NBC News MACH.
https://www.seti.org/our-scientists/seth-shostak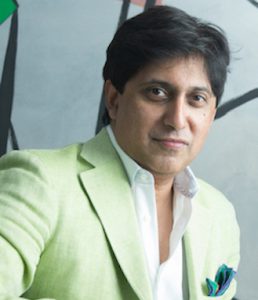 Dr. Srini Pillay (Greater Boston Area)
Dr. Srini Pillay is a world leading neuroscientist and assistant Professor of
Psychiatry (Part-Time) at Harvard Medical School. He is known for combining "head and heart" (figuratively and literally) in an approach to personal development and goal mastery that blends science, spirituality, and horns-grabbing joie de vivre to combat the stresses faced by ambitious and high-achieving people in academia, business, and life. http://drsrinipillay.com/meet-srini/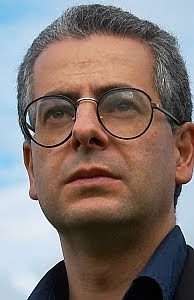 Nick Pope (Tucson, Usa)
Author, journalist and TV personality Nick Pope used to investigate UFOs and other mysteries for the British government, and is the world's leading expert on UFOs, the unexplained and conspiracy theories. Nick used to run the British Government's UFO project. From 1991 to 1994 he researched and investigated UFOs, alien abductions, crop circles and other strange phenomena, leading the media to call him the real Fox Mulder. www.nickpope.net/index.html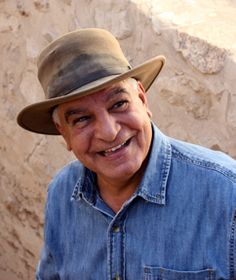 Dr. Zahi Hawass (Egypt)
World-renowned archaeologist Dr. Hawass is the former Egyptian Minister of Antiquities and Director of Excavations at Giza, Saqqara, Bahariya Oasis, and the Valley of the Kings. Dr. Hawass received his PhD in 1987 from the University of Pennsylvania, where he studied as a Fulbright Fellow. He has written numerous scholarly articles and books, and is a highly respected Egyptologist. Known for his ability to reach out to the public, for more than thirty years he has been raising awareness of archaeology and the preservation of Egypt's precious heritage. www.drhawass.com/wp/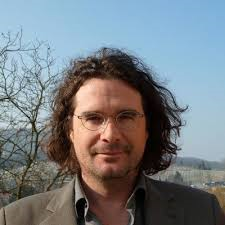 Marc Wittmann Ph.D. (Freiburg, Germany)
Dr. Marc Wittmann, Ph.D., is a research fellow at the Institute for Frontier Areas in Psychology and Mental Health in Freiburg, Germany and received his Ph.D. at the Institute of Medical Psychology, University of Munich. He studied psychology and philosophy at the Universities of Fribourg, Switzerland, and Munich, Germany. From 2000 to 2004 he was head of the Generation Research Program, Bad Tölz, University of Munich. Between 2004 to 2009 Dr. Wittmann was a research fellow in the department of psychiatry at the University of California, San Diego. https://sites.google.com/site/webmarcwittmann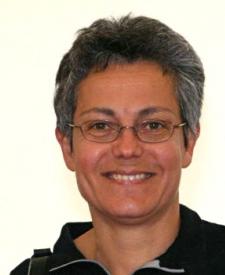 Despina Hatzifotiadou
Despina is ALICE Outreach Coordinator, studied physics at the University of Thessaloniki, in Greece and obtained her PhD from the same University on a baryonium experiment at LEAR, CERN. After a two-year CERN fellowship with OPAL she remained at CERN working on detector development projects (LAA) and the L3 experiment. During the last 12 years Despina has been working for ALICE as a member of the Time Of Flight project. She also takes an active part in other outreach activities such as CERN open days, visits of schools and the general public to CERN. http://ippog.org/members/alice-collaboration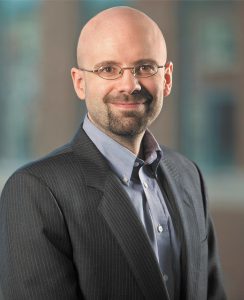 Brian A. Sharpless, Ph.D. (Northern Virginia)
Dr. Sharpless is a clinical psychologist ​an Associate Professor of Psychology at the American School of Professional Psychology at Argosy University, Northern Virginia, the co.author of "Sleep Paralysis: Historical Psychological, and Medical Perspectives" and the author of his first edited book, "Unusual and Rare Psychological Disorders: A Handbook for Clinical Practice and Research". Dr. Sharpless has a particular interest in working with people suffering from disorders that are uncommon or not yet well-understood. www.briansharpless.com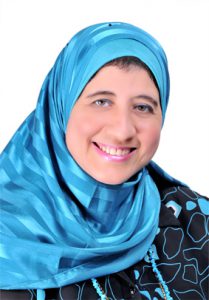 Prof. Dr. Amal Amin Ibrahim Shendi (Cairo, Egypt)
Prof. Dr. Amal Amin is an associate professor for nanotechnology/polymers at national research center at Cairo- Egypt with large number of publications, projects, awards and other research activities. She was the president and cofounder of the Egyptian society for advanced materials and nanotechnology (ESAMNT) and ex-coordinator of the Arab materials science and nanotechnology network (AMSN-ASTF). She was TWAS young affiliate and has a especial interested in e.g. science communication, increasing public awareness/literacy for science, science advice/diplomacy. https://www.researchgate.net/profile/Amal_Amin4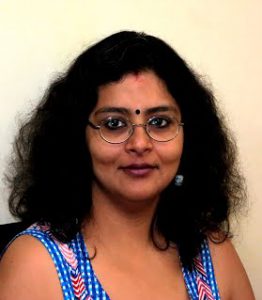 Dr. Bhadra (Kolkata, India)
Anindita Bhadra is an Ass. Prof. in the Dep. of Biological Science, IISER, Kolkata, the founding chair of INYAS, a member of the GYA and attended YIM 2015 as a YI. Her PhD she did with Prof. Raghavendra Gadagkar at the Centre for Ecological Sciences, Indian Institute of Science, Bangalore. With Prof. Gadagkar's encouragement, Anindita applied for a faculty position at IISER Kolkata to write and focus her research proposal on the various questions in behavioural biology and ecology of free-ranging dogs in India and to understand the evolution of the dog-human relationship. As a scientist, teacher, actor and mother she writes about her long-drawn struggle to get a permanent faculty position at her institute. https://sites.google.com/site/abhadra7/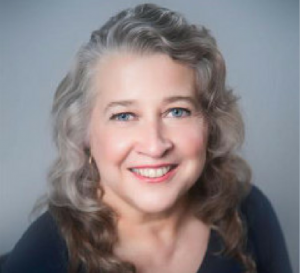 Jacquelyne Ellis (Bonners Ferry, Idaho)
Jacquelyne is a full-time professional intuitive, animal communicator and teacher having over 28 years' experience. She serves as a liaison between the physical and non-physical whereby she receives information through direct thought impression as well as voice transmissions, pictures, and empathic resonance. This broad palette gives her the ability to relay a wealth of information that is both practical and profound. On her website you will also find support for dealing with the heart break of loving and losing an animal companion. https://sacreddialogues.com/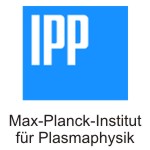 Max-Planck-Institute (Greifswald, Germany)
Founded in 1960 IPP is associated to the Helmholtz Association of German Research Centres and the world's only fusion centre investigating devices of both the tokamak and stellarator types. Since 1961 IPP has been an associate of the European Fusion Programme, which comprises the fusion laboratories of the European Union and Switzerland. Today IPP is running the ASDEX Upgrade tokamak at Garching and the Wendelstein 7-X stellarator at Greifswald www.ipp.mpg.de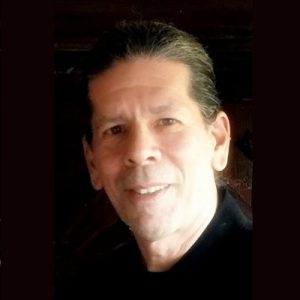 Tony Damian (Central Florida)
As e.g. a Master/Teacher of Usui Shiki Ryoho Traditional and Angelic Reiki, Tony has experience in Ancient Tribal and Indigenous healing practices since 1985. His career history spans many different fields until that came to abrupt end in 1982 with a freak, near fatal accident what forced Tony to became his own health-care provider. https://www.amazon.com/-/e/B01DK0OY1C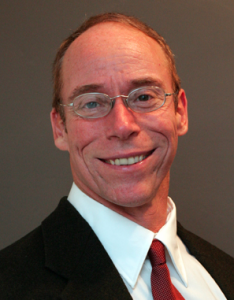 Steven M. Greer (Charlotte, North Carolina)
Dr. Steven M. Greer, MD is Founder of The Disclosure Project, The Center for the Study of Extraterrestrial Intelligence (CSETI) and The Orion Project. Besides being the author of four insightful books and multiple DVDs on the UFO/ET subject he presided over the groundbreaking National Press Club Disclosure Event in May, 2001. He is a lifetime member of Alpha Omega Alpha, the nation's most prestigious medical honor society. Dr. Greer has now retired as an emergency physician to work with CSETI, The Disclosure Project and The Orion Project. www.disclosureproject.org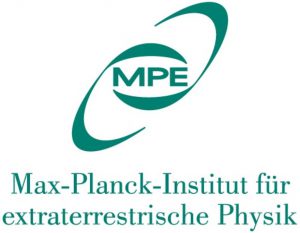 Max Planck Institute for Extraterrestrial Physics (Garching, Germany)
The research areas of MPE range from the physics and chemistry of stars and the interstellar matter, to exotic objects such as neutron stars and black holes, to near-by and far galaxies and cosmology. In their research, the scientists use mainly experimental methods and observe the cosmos across more than twelve orders of magnitude in the electromagnetic spectrum.
http://www.mpe.mpg.de/2169/en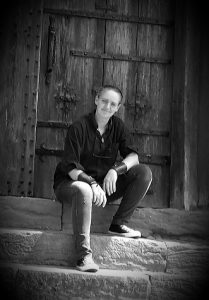 Maria Anna van Driel (Germany)
Besides Maria Anna being the founder and owner of The Next Truth Magazine, Maria Anna is an investigative journalist, columnist and published author she is also a theoretical physicist, astrophysicist, anthropologist, and alchemist. After she gained her Bachelor in Meta-Physic and a MA in ancient Al-khemet, she started to study both Natural and Physical science in where the overall of her interest lays in Quantum-, Plasma-, Astroparticle-, Particle-, Nuclear-, and Optical Physics.
For more information about Maria Anna, follow her via Facebook, Google+, Twitter, LinkedIn and Independent Academia.
[Top]