"We all heard the stories about how the ancient Egyptians took the brain from the skull through the nose just before the mummification of the body.
But did they really removed the brain or did they something else?
Did they really pull the brain of the deceased through of the small channels of the nose?
Come on man, do you really believe that … it would take hours to finish that job; it's more likely that they broke the thin pellicle in your mid-brain and released the liquid to be sure that the body would not rot by means of the process in the body what will continue several days after death occurred.
Even the images you can find about this process are told to in a false way.
It tells you a story of how the soul will float to the sun god Ra after Seth came and took the soul on a universal journey.
Nevertheless, the ancient Egyptians understood that the pituitary gland regulates the water balance in your body and like the Macrobain people, they also knew about chemicals and the anatomy of the human body.
(The Macrobain's were an ancient people positioned in the Horn of Africa)
That would mean that the flowers they put in the body of the deceased could be more like a combination of herbs which started a chemical reaction together with the oil they used to preserve and protect the body.
But do not forget the organs they took out the body … that is probably how they gain new details on the knowledge of anatomy and the knowledge of DNA structures.
It is also a way to be sure to stop chemical reactions in the body of the deceased.
(Chemical reactions that can be triggered by footrests in the stomach or urine remnants in the kidneys)
Thus if you ever had any questions about how the ancient Egyptians could preserve the bodies of their death and why, it is now partly answered which they never taught you at school because it is impossible that an ancient group of people had any advanced knowledge and refined technology in their possession … right?
Well, keep on reading and I will show you the possibilities of what you always thought of being impossible."
Click on the image and go to Amazon.UK which includes that laudatory review 🙂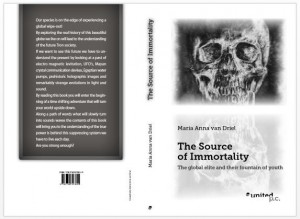 Product Details
Paperback: 500 pages
Publisher: United P.C. Verlag (June 22, 2016)
Language: English
ISBN-10: 3710323851
ISBN-13: 978-3710323850
Product Dimensions: 5 x 1 x 8 inches
Shipping Weight: 1.1 pounds
[Top]