The Jan/Feb 2021 edition of 'Young People Science'– Out Now!
Did you know that jelly-fish eat with the same 'thingy' that they poop with? 😲 Even, iieeuww, that is so gross…but yes they do!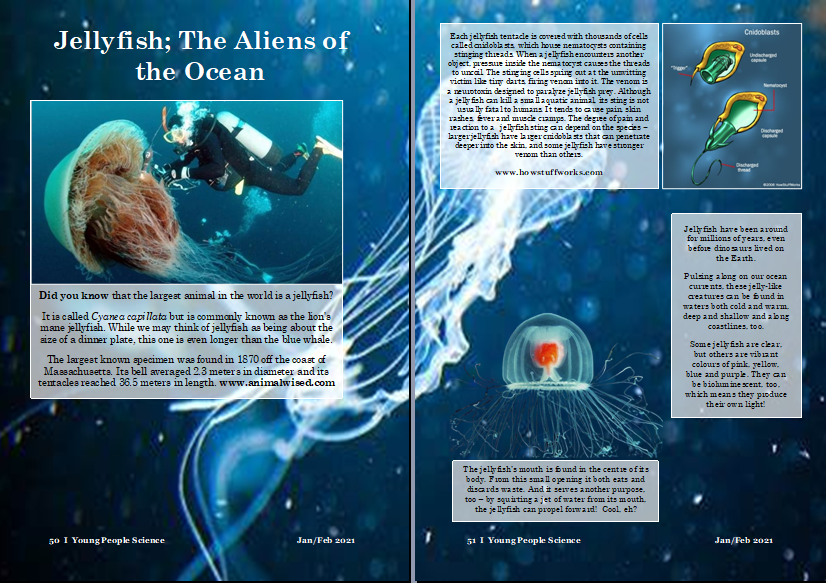 Whoohoo! Your personal scientific magazine is finally available online! It has a whopping 56 pages and it is packed with crazy scientific fun facts, creepy aliens living in the Ocean, dinosaurs having an extra mini-brain in their hips, a mysterious journey made by Neanderthals, the benefits of a Space-Hackathon, multiverses, and much more.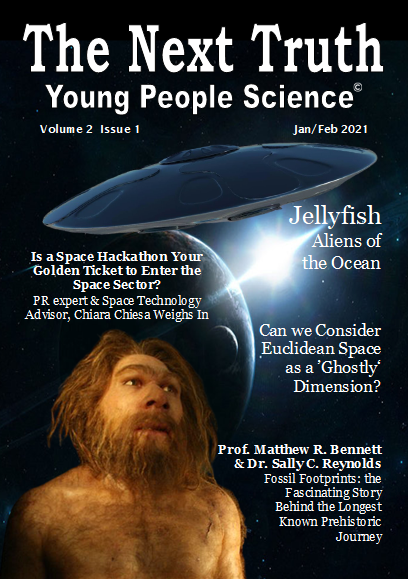 Just ask your parents, grandparents or teacher, for you to purchase the 7th edition of 'Young People Science' via MagCloud as a digital or, as a print version and take an adventurous journey to the past AND the future with super duper cool and friendly scientists while they are talking about some amazing stuff.
We hope you will enjoy this bi-monthly edition of 'Young People Science' which is created for you, your friends and classmates to explore the wonder world of science. And remember, science = amazingly fun!
---
Follow us via Face Book, Twitter, LinkedIn, You Tube or…click the side banner 'The Next Truth…ONLINE RADIO' and listen, or download, the TNT-Podcasts in where real scientists and citizen scientists from all over the world are speaking about their awe-inspiring research conducted.
Click on the MagCloud link below, hit the 'LIKE' or the 'FOLLOW' button as hard as you can and never miss an issue of "The Next Truth: Young People Science" again, https://www.magcloud.com/browse/magazine/1512517