Sleep Disorders and the Paranormal; Is There a Scientific Connection?
With Clinical Psychologist Dr. Brian Sharpless
Download the audio file (MP3) and listen to the podcast of Dr. Brian Sharpless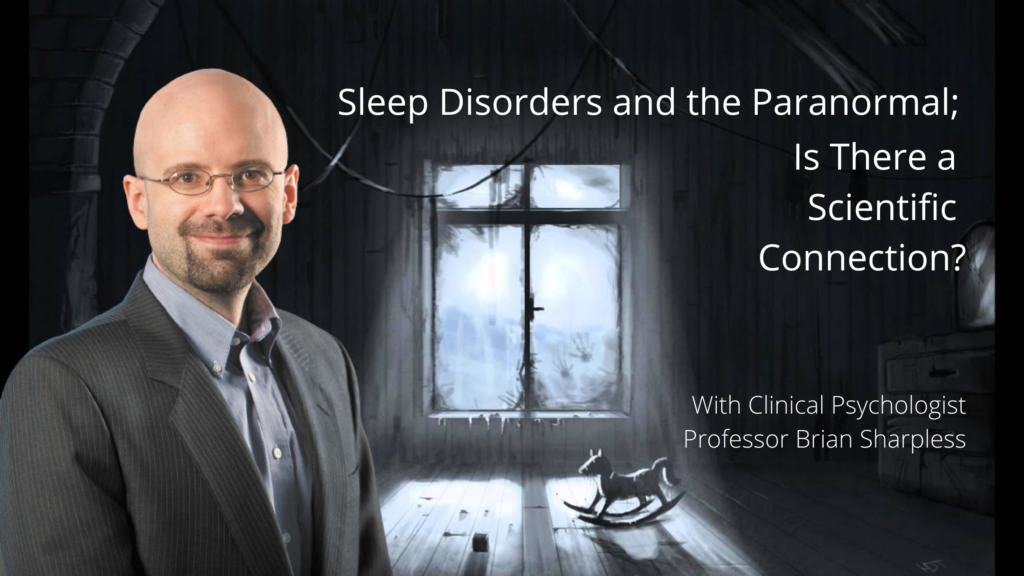 "The ghost in the machine", many people have heard this term at least one time in their life. It was a paper which was written by Coventry University lecturer Vic Tandy and published in April 1998 by the Journal of the Society for Psychical Research.
Working alone in the lab one night, Tandy suddenly gained the feeling he was being watched. He claimed a dark, shadowy figure appeared in the corner of his vision. When Tandy turned to face this shadowy figure…it vanished.
To many, these shadowy figures are better known as the Shadow People.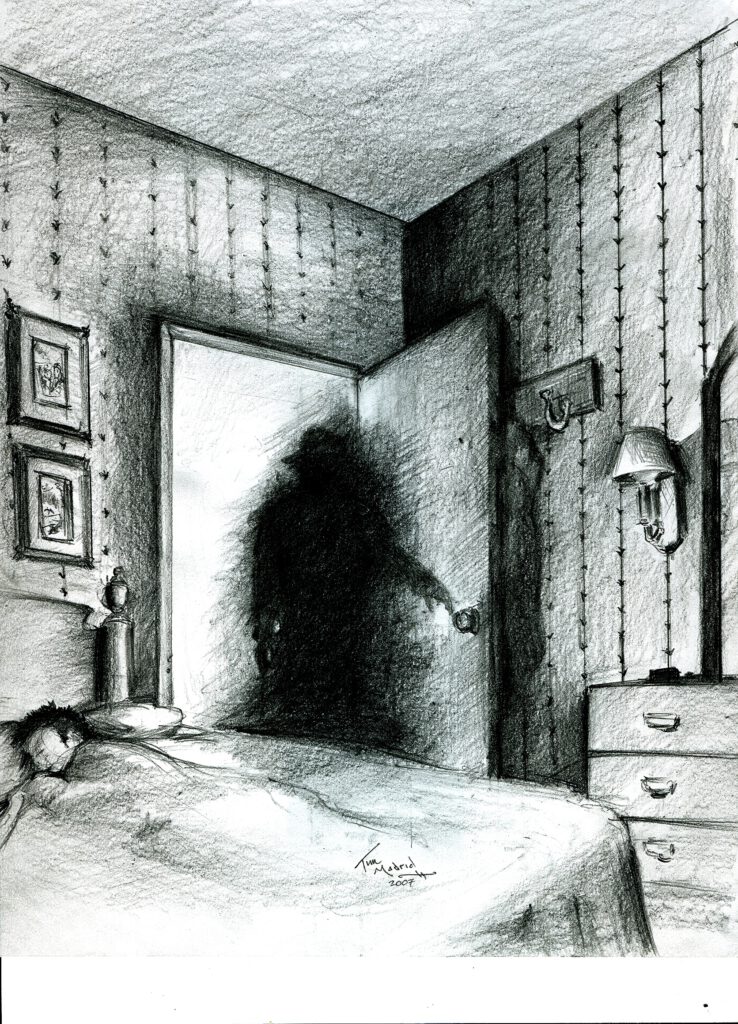 They are being skests as a malevolent and creepy phenomenon and have being reported by witnesses as human-like shaped dark shadows having ill intentions standing alongside your bed…watching you.
Even these eerie phenomena's have being reported for decades, it is not your mind simply playing tricks on you. There might be a more simpler and scientific explanation for things like ghosts, demonic hauntings and…shadow people.
I am your host Maria Anna van Driel… and you're listening to "The Next Truth; Where Science and Myth Meet", and this week I am speaking with clinical psychologist, Professor Brian Sharpless about the most creepiest sleep disorders, what treatments are there and…how deeply these disorders are woven into the paranormal.
Are those things you see in the darkness more than just a shadow?