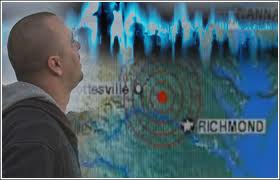 Mysterious booms that plagued several towns in Wisconsin earlier this year appear to have returned, with an eyewitness reporting hearing the strange noises repeatedly over a 30 minute period last night.
The booms, described as a rumbling noise coming from deep underground, stoked intrigue earlier this year and a US Geological Survey investigation after being reported over several weeks in the town of Clintonville. The strange noises were also heard and felt in Baraboo and Montello.
The USGS eventually concluded that the booms were caused by an unusual "swarm" of earthquakes that hit a region not noted for its seismic activity. However, a separate seisometer study conducted when the booms briefly returned following the conclusion of the USGS inquiry found that the sounds were not being caused by earthquakes.