FTSE 100 index of leading shares down 2% as Spain bans short-selling of shares to stem stock market losses

French and German markets down 3%

Italy heads towards bail-out with nearly £1trillion public debt


More Spanish regional governments expected to call on central government for help, sparking fears Spain will need full bail-out

Spanish sovereign borrowing costs soar to crisis levels: 10-year bond yields at 7.5%, unsustainable in medium term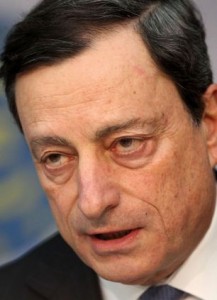 Fears that Spain will need a full blown bail-out wiped £30billion off the value of Britain's biggest companies yesterday.
Markets are worried that the latest turmoil in Spain, the eurozone's fourth largest economy, is pushing the euro to the brink of collapse.
Its financial problems make the Greek meltdown look like a 'tea party', according to one leading commentator.
World stock markets fell by about 2 per cent as the province of Murcia became Spain's second regional government after Valencia to ask the central government for support.