AIDS charity honors Bill Gates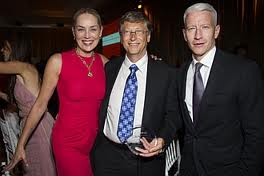 LEADING AIDS charity Amfar has honoured Microsoft tycoon Bill Gates on the eve of the International AIDS Conference, for his part in funding an ongoing struggle against the disease.
At a gala dinner at the Kennedy arts centre on Saturday, Gates accepted the Award of Courage on behalf of all scientists, health workers and those who have either died from AIDS in the past three decades or who live with the HIV virus.
"We have many potential game changers that are bringing us closer to the end of AIDS," he said, citing promising new vaccines as well as antiretroviral drugs that help those infected with HIV stay alive.
Best-known for its celebrity-studded fundraising events, Amfar – or the American Foundation for AIDS Research, co-founded by late actress Elizabeth Taylor – is one of the premier non-profit funding and advocacy groups tackling the global HIV-AIDS crisis.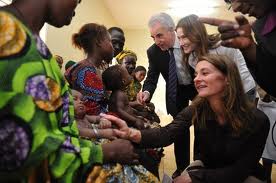 Do they really believe their own fucking leis?