Brave Young Women Who are Changing the World With Ones and Zeros
There is a problem in the world and that is… the bravery deficit and it leads to an unequal representation of women and men in STEM and STE(A)M fields.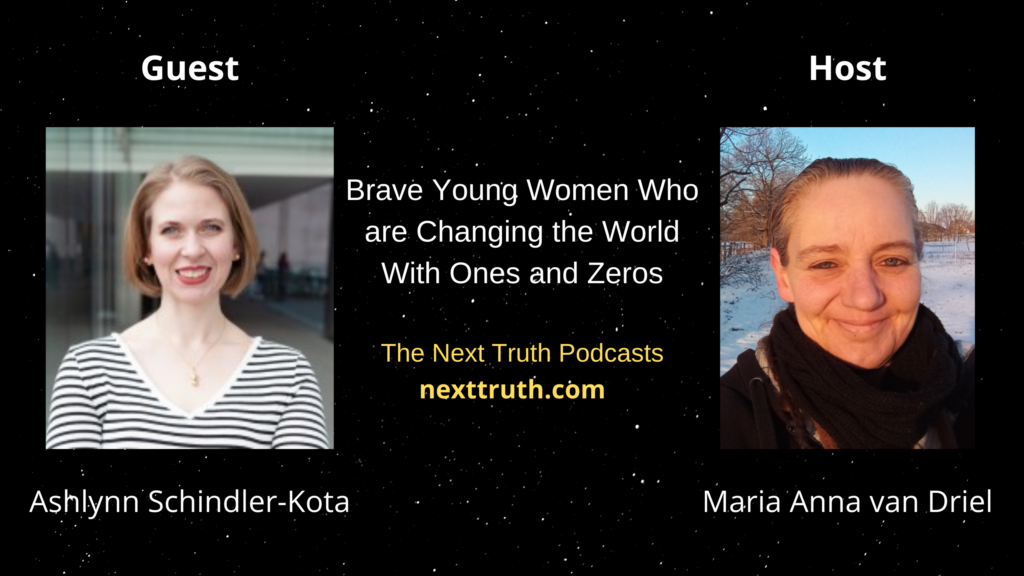 I believe this battle of this 'stereo-typing' is a solvable problem but solving this thorny issue requires the efforts of many mentors (including parents) of empowering more young women to get involved in STEM subjects…not only because a balanced number of male and female scientists is providing scientific problems and questions to be viewed from several different angles also because that is one of the fastest areas in which young woman can gain economic independence.
I am of the opinion that it is time for us mentors to take that step forward into the world and voice our thoughts and experiences for young people to realize that this narrow vision of boys being better in any scientific field then girls, is no fact at all.  
I am your host Maria Anna van Driel and you are listening to "The Next Truth; Where Science and Myth Meet".  This week I am speaking with the Marketing Content Manager of CoderZ, an innovative online learning environment where kids learn how to program real and virtual robots using a 3D robotics simulation, Ashlynn Schindler-Kota, who is a driven leader with experience in education administration, grants management and an Expert in STEM Education.