Women in Astronomy: Where We've Been and Where We're Going!
An interview with Executive Officer & CEO at AAVSO and Astronomer, Dr. Stella Kafka.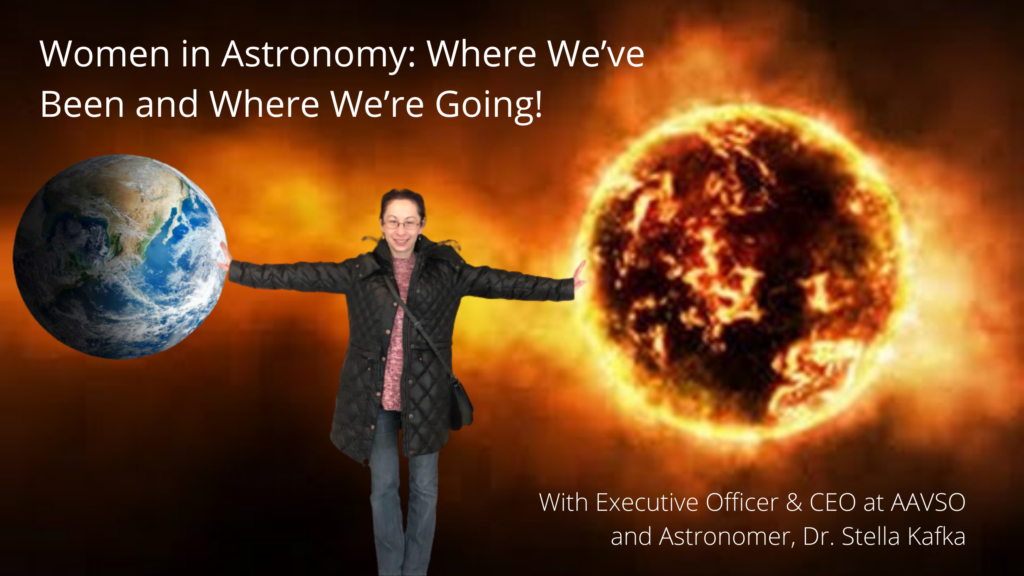 Can't you keep your eyes off those twinkling stars that shine so brightly in the night sky? Have you read all those books that take you on an incredibly and cool journey through the universe?
Does your bedroom look like a direct copy of our cosmic freezer and, are you that glued to your telescope that they have to surgically remove you from it?
If so, then you were most likely born to have a scientific career in astronomy.
Astronomy, needless to say that this is the scientific study of celestial objects such as stars, planets, comets, and galaxies and, phenomena that originate outside the Earth's atmosphere such as the cosmic background radiation.
Historically, astronomy has included disciplines as diverse as astrometry, celestial navigation, observational astronomy, the making of calendars, and even, at one time, astrology. But, did you know that, since the 20th century, the field of professional astronomy has split into observational and theoretical branches?
I am your host Maria Anna van Driel and you're listening to "The Next Truth; Where Science and Myth Meet". This week I am speaking with Executive Officer & CEO at AAVSO, STEM promoter and Astronomer, Dr. Stella Kafka, and discus with her the fascinating science of Astronomy and, the importance and influence of female scientists.