Does the Human Brain Serves as the Conduit for the Flow of Information from Alternate Realities?
With radio host, UFO investigator and author, Philip Kinsella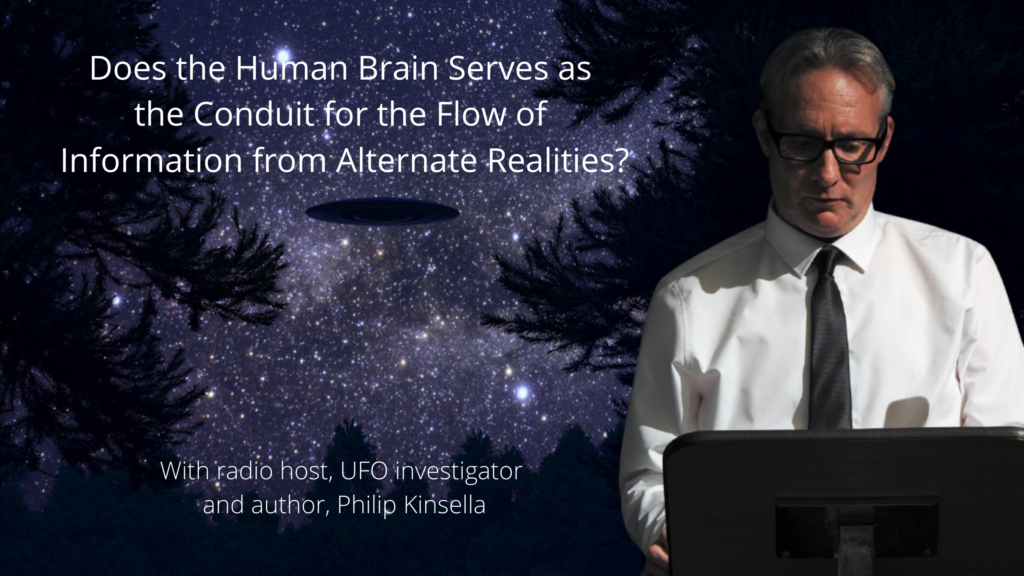 We often wonder whether or not we are alone in this universe.  Pondering of the question, "If life arose relatively quickly on Earth, could it then be common in the universe?"
It is indeed promising,  hearing scientists say that some bodies in the Solar System have the potential for an environment in which extraterrestrial life can exist, particularly those with possible subsurface oceans.  
But what are the basic requirements for life? Could life have arisen outside the solar system? Perhaps thermodynamically, photosynthesis based on stellar radiation may be the optimal source of energy for extraterrestrial life to rise.
Many scientists search for bio-signatures within the Solar System by studying planetary surfaces and examining meteorites.  Some even claim to have identified evidence that microbial life has existed on Mars.   Still, the exact origin of life remains an unfathomable mystery, however this does not mean that it will always remains so.
I am your host Maria Anna van Driel… and you're listening to "The Next Truth; Where Science and Myth Meet"… and this week I am speaking with clairvoyant medium, UFO researcher and co-host of the radio show "Twin Souls", Philip Kinsella…about, how likely is the evolution of intelligent life outside the borders of our cosmic freezer?