The Next Truth Newsletter
Download the very first interactive Newsletter of The Next Truth and let your curiosity run free!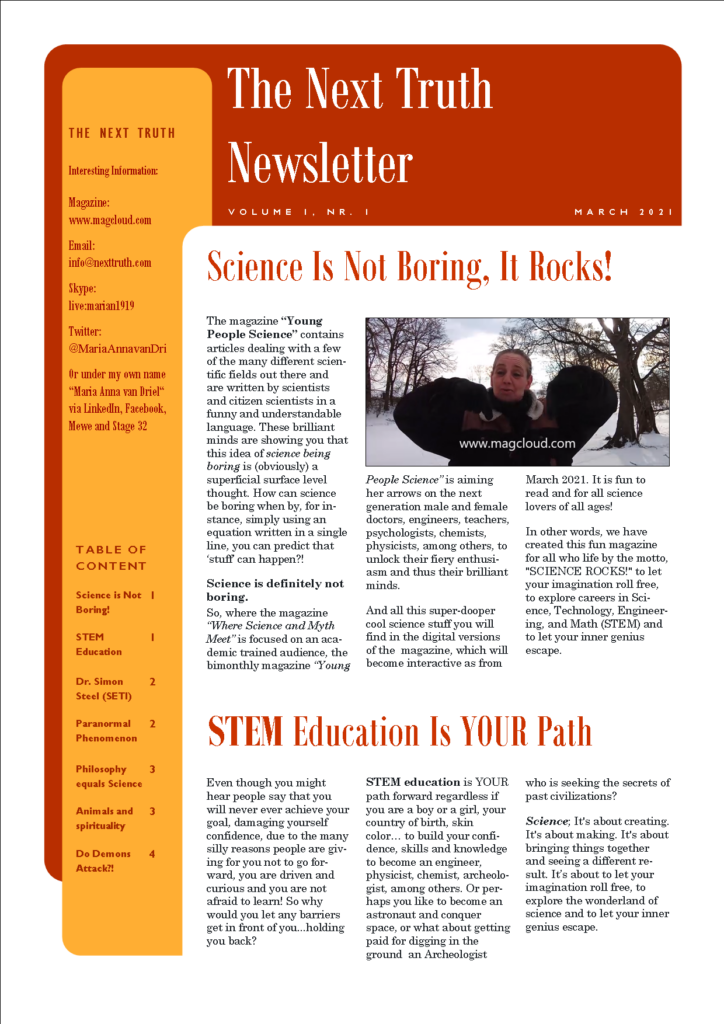 "Scientist"…I bet the first image that comes to mind is an intelligent man or woman wearing a white lab-coat and goggles while mixing odd looking and bubbling liquids in a laboratory. Or, someone writing, on a blackboard, the most complicated formulas which seem to come straight from an alien language. 😲
If you would ask someone what is "Science", you most likely gain an answer what is similar to; "Science comes from the Latin word scientia, meaning "knowledge". It is a systematic enterprise that builds and organizes knowledge in the form of testable explanations and predictions about the universe. 🤨
Whooow…slow down a bit! Even though the above where and are correct, it does not quite seem to answer you question of what science is, what is it and, especially, how you can become an expert in that particular scientific field what has captured your deep interest.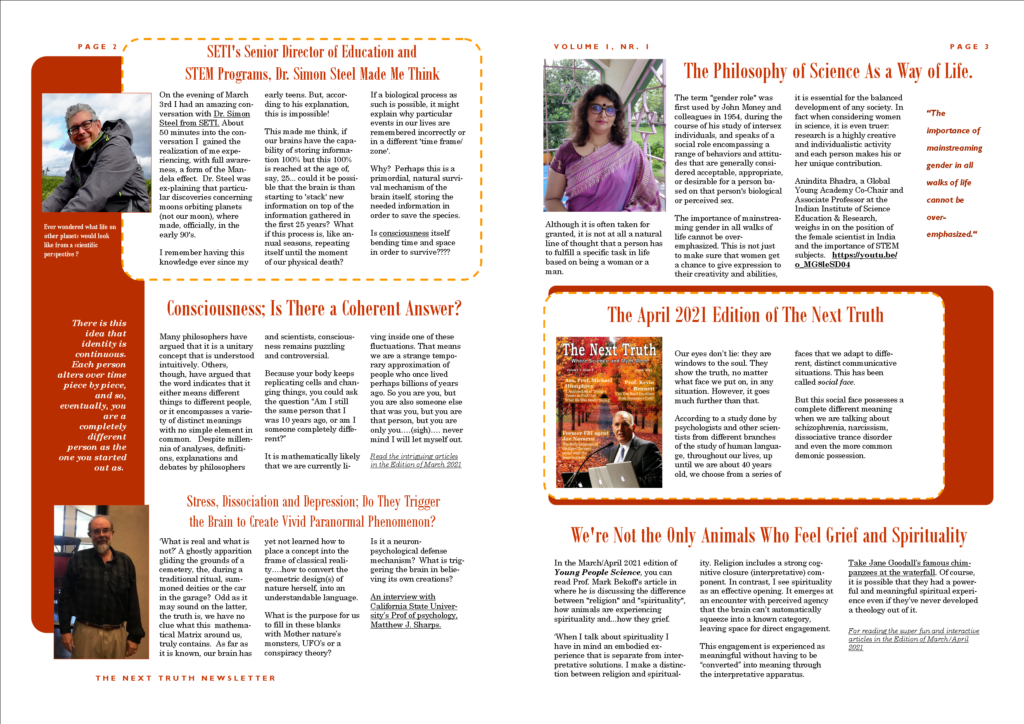 Together with renowned scientists and citizen scientists, The Next Truth is tapping-in those corners of science which gives you the opportunity to explore those questions you do not easily find in the myriad books libraries have in their possession.