The Philosophy of Science As a Way of Life.
With Associate Prof. and Global Young Academy Co-Chair, Dr. Anindita Bhadra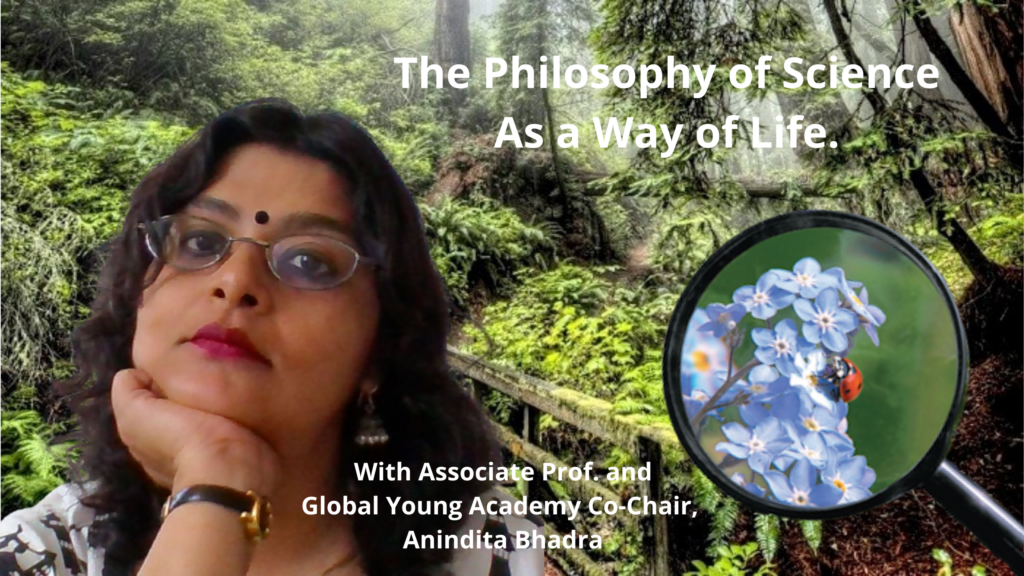 Although it is often taken for granted, it is not at all a natural line of thought that a person has to fulfill a specific task in life based on being a woman or a man.
The term "gender role" was first used by John Money and colleagues in 1954, during the course of his study of intersex individuals, and  speaks of a social role encompassing a range of behaviors and attitudes that are generally considered acceptable, appropriate, or desirable for a person based on that person's biological or perceived sex.
The importance of mainstreaming gender in all walks of life cannot be over-emphasized. This is not just to make sure that women get a chance to give expression to their creativity and abilities but it is essential for the balanced development of any society. In fact when considering women in science, it is even truer: research is a highly creative and individualistic activity and each person makes his or her unique contribution.
The process of scientific development, innovation and discovery can only benefit from diversity, gender being just one component. Also given the fact that women are 50% of humanity, their intellectual potential is something that we can ill afford to ignore.
I am your host Maria Anna van Driel… and you're listening to "The Next Truth; Where Science and Myth Meet"… and this week I am speaking with Anindita Bhadra who is Global Young Academy Co-Chair and Associate Professor at the Indian Institute of Science Education & Research.… about the position of the female scientist in India and the importance of STEM subjects.