The Science and Technology of Time Travel May be Less Far-Fetched as it Sounds
With Professor Emeritus and Time Travel expert, Ronald Lawrence Mallett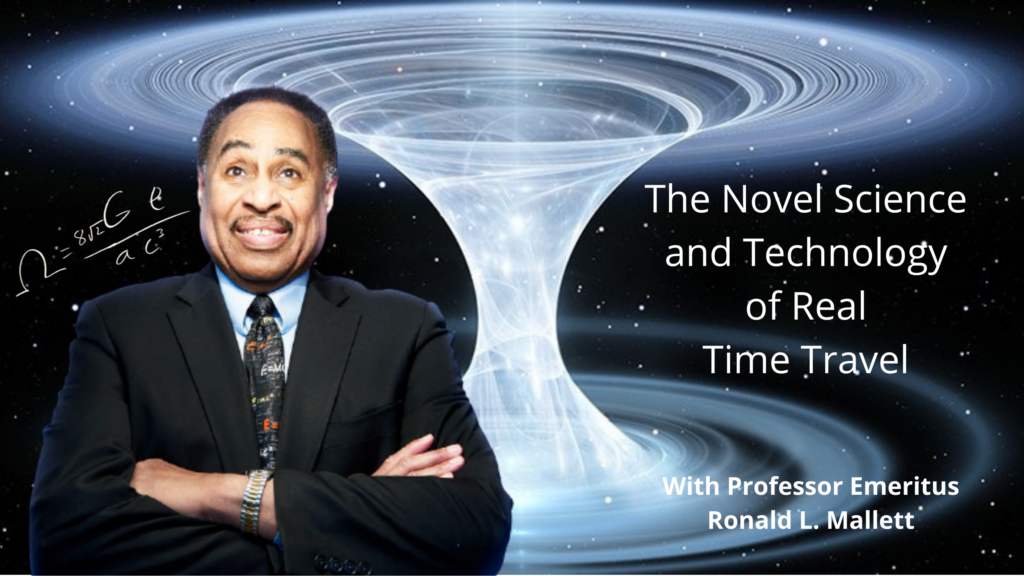 Click the 'PLAY-BUTTON' in 'THE NEXT TRUTH…ONLINE RADIO' on the right and listen to the TNT-Podcast interview of Prof. Emeritus Ronald L. Mallett in where he speaks about Einstein's theories, the differences between Theoretical Physics & Experimental physics and STEM. (part 1)
In a universe so vast, is there any hope of us traveling fast enough so that we could visit the far-off realms of space? Will we ever be able to plant a flag in the most distant quadrants of the cosmos? At this point in time we may be as far from reaching other stars as Leonardo da Vinci was from realizing an airplane but it has not stopped scientists from imagining the theoretical possibilities of interstellar travel.
Even time travel is somewhat unique in science fiction, it has long been the Holy Grail for modern science. Some say we will never be able to travel in time, while others believe we are close to achieving the impossible. But what if time travel already exists? According to general relativity – this might actually work.
But when it comes to our understanding of the Universe, general relativity may not be the final word. Theoretical physicist and Professor Emeritus Ronald Lawrence Mallett says there is another way what makes traveling into the past a real option.
Did we already tackle the energy barrier, jumped through time and created new universe branches out into the future?
I am your host Maria Anna van Driel and you are listening to "The Next Truth; Where Science and Myth Meet". This week I am speaking with Theoretical physicist and expert on Albert Einstein's theories, Professor Emeritus Ronald Lawrence Mallett and discuss with him why and how Einstein developed his theories and Professor Mallett's personal interests for theoretical physics But also the true science of time travel, why fundings are needed and the importance of STEM subjects.