The Next Truth edition of October 2020, Out Now!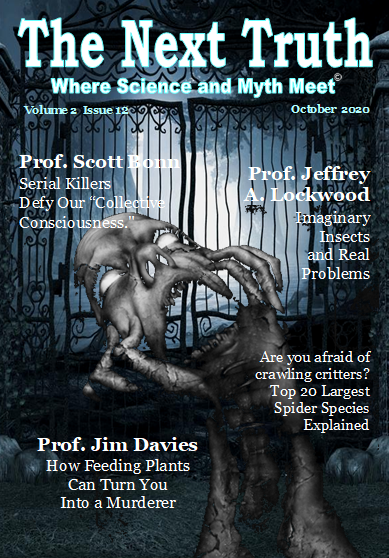 With Halloween just around the corner, it's time to delve into the dark, the eerie and the unsettling. What better time to celebrate the scariest holiday other than 00:00 on a chilly night.
Therefore, The Next Truth has found some unsettling stories which are spine-tingling without a doubt. CIA office haunting, horror tales straight from prison, plants which can turn you into a vicious and bloodthirsty murderer and invisible crawling creatures looking for their next banquet … YOU!
Ouija boards: Science explains the spooky sensation
If you haven't been scared yet, it's time to get rolling. Grab a blanket and a hot drink and dive into these deliciously but REAL spooky stories. Just make sure you're not reading this alone during those late-night office hours!
We hope you enjoy this month's issue.