With Professor Tok Thompson
'Mythos' is the Greek word for story-of-the-people, and 'logos' stands for word or speech.    Myth, or Mythology, is the spoken story of a people and has played an integral part in every civilization throughout the world.
Pre-historic cave paintings, etchings in stone, tombs, and monuments all suggest that, long before human beings set down their myths in words, they had already developed a belief structure corresponding to the definition of `myth'.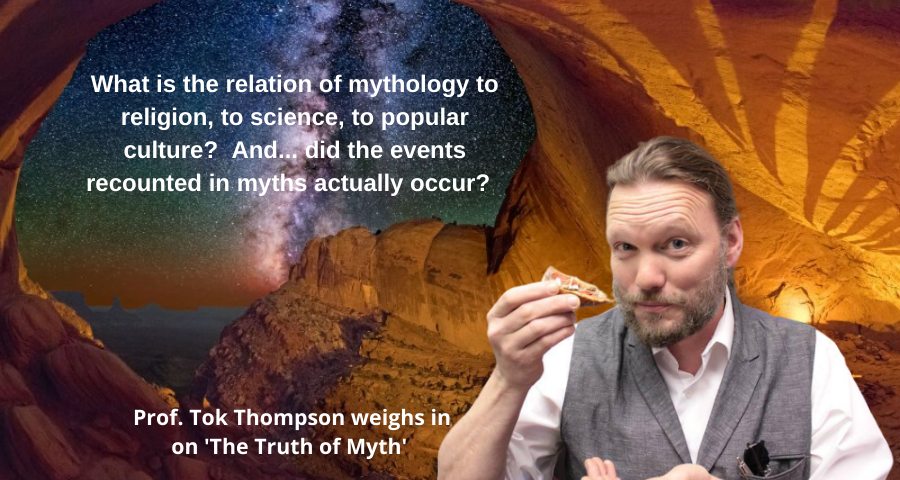 Studying mythology is the interpretation of traditional and sacred tales of a culture known as myths or the collection of such stories which deal with various aspects of the human condition. For instance good and evil… the origin of place-names, animals, cultural values, and traditions. But also, the meaning of life and death… the afterlife and the gods or a god.
Myths… they express the beliefs and values about these subjects held by a certain culture. So, what one calls "mythology" in the present day, was the religion of the ancient past. But what it the truth behind these ancient stories?
I am your host Maria Anna van Driel… and you're listening to "The Next Truth; Where Science and Myth Meet".
Our guest this week is located at the moment in rural Alaska…. so, bear with me as I am going to try to set up the connection with Anthropologist Tok Thompson, who is an associate professor at the University of Southern California, and speak with him about what the relation of mythology is to religion, to science and to popular culture and… did they really happen?