Where Prehistoric People Astronomers?
Nottingham Trent University astronomer Dr. Daniel Brown weighs in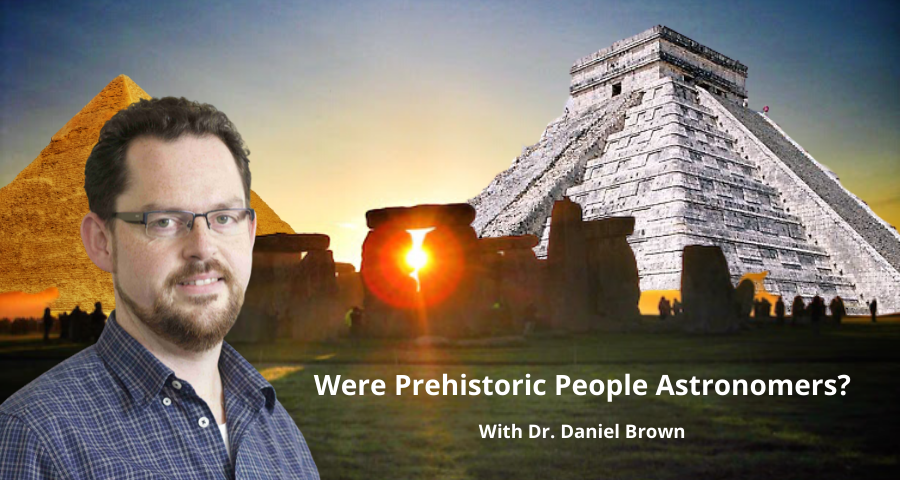 We as human beings are greatly attracted to beauty. And there is nothing more beautiful than the heavenly bodies set above us to see. From the stars, sun, moon, and planets for us to admire, our world has never been short of attraction!
Much of modern Western civilization is derived in one way or another from the ideas of the ancient Egyptians, Greeks and Romans, and this is true in astronomy as well. Our interest in Astronomy can thus be dated back to ancient times.
Our fascination with the celestial bodies has evolved through the centuries and this fascination was so strong it was enough for humans to not only be contented with what can be seen with the naked eye. From initially looking up and gazing at the stars, man has invented tools like the telescope to magnify and clearly see the yet unseen.
This week we are traveling back to ancient times together with astronomer Dr. Daniel Brown who is an Associate Professor at the Nottingham Trent University. Join us in and adventurous journey to some of the mysteries of ancient Egypt and take peek at why and maybe how Stonhenge was used.
I am your host Maria Anna van Driel… and you're listening to "The Next Truth; Where Science and Myth Meet", a weekly podcast in where scientists and citizen scientists speak about their incredible research, awe-inspiring theories and mind dazzling paradoxes for you to explore the connections between accepted and noetic science.