"How to build your own Corona Deactivator"
Informational version: https://youtu.be/hvBI4ruyWDE
Tutorial version: https://youtu.be/E5LAGs_y748
Family, friends, colleagues… sadly, too many people have already been ripped from our lives by this virus we have become to know as COVID-19. And even though, medical trained people are working around the clock… the correct antidote has yet not been found.
Now, you can close our eyes while sitting in the corner of a room, hoping that this virus is passing your front door or… you can USE this feeling of 'hopelessness' and convert it all into a powerful explosion whereby the most profound thoughts and ideas are coming to life!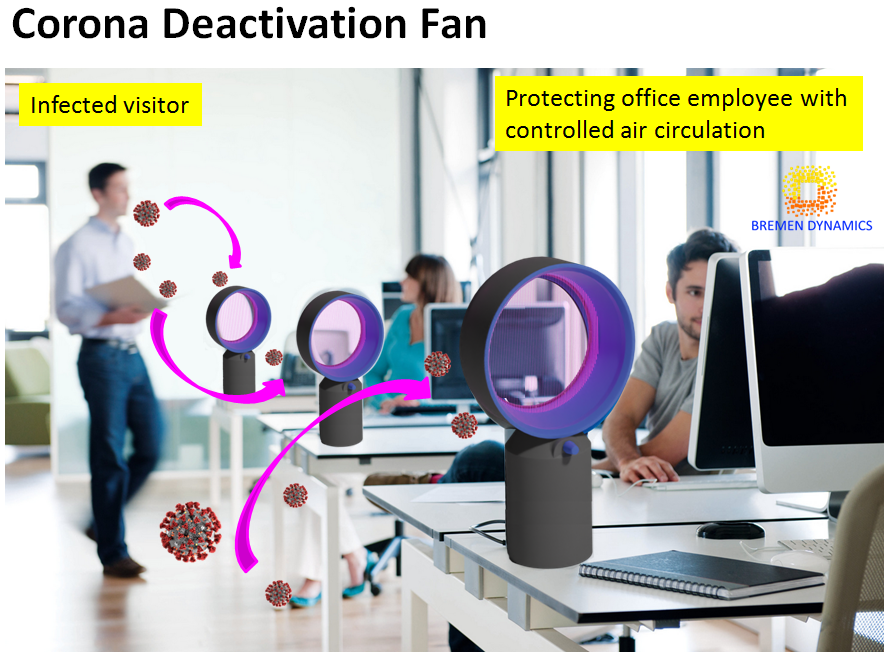 This is exactly what Dr. Hendra Kesuma, an electrical engineer who is currently serving as Research and Development Manager at AES Aircraft Elektro/Elektronik System GmbH while working closely with Airbus and University of Bremen, did! He sat down for almost 2 weeks and, like many worldly known scientists from our history, he created a low power, laser based, portable air sterilizer, aka "The Corona Deactivator".
This device can be build by each and one of us and has the ability to reduce the risk of catching the corona micro-droplets.
Other information on how this idea works can be found via the article: "Laser destroys bacteria and viruses without using harmful UV radiation" https://www.photonics.com/Articles/Laser_destroys_bacteria_and_viruses_without_using/a37465?fbcli