Incredible Technology: Laser Space Communications Goes Beyond Our Imagination
By Maria Anna van Driel, www.nexttruth.com
Since the dawn of the space age, space-based technologies, namely communications satellites, enable global telecommunications systems by relaying signals with voice, video and data to and from one or many locations. But that is all set to change soon.
CONTEC's President Dr. Sunghee Lee (45) and his 32-headed team of engineers, software developers and satellite image processors have set goal to master a tremendous challenge in constructing corresponding networks for their customers and cooperation companies.
They are working hard to develop laser-based space communications systems and the technology of launch and satellite application fields which are the key to ensure rapid and accurate transmission of information from Earth-based alternatives to, among others, spacecrafts orbiting around the Earth.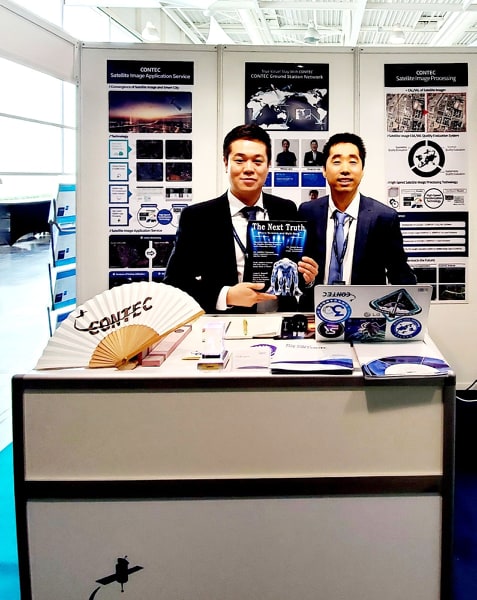 The Korean company CONTEC (Collaborative and Novel Technologies) was founded in Jan. 5, 2015 with only a dream and a deep passion for engineering and all that future space technologies has to offer. Driven by the idea of 'space being infinitive', the company has overcome the challenge in creating a company system in where competent individuals are matching its philosophy what has propelled a snowball effect in its growth.
So, whether it comes to simply phoning a friend or using your Skype app, some of our daily communication is, without a doubt, based on sophisticated networks, with data being transferred at the speed of light between different nodes. And while these Earth-based alternatives to space technologies are already possible, it seems that CONTEC has definitely the people and knowledge to go beyond sophisticated networks and build your future highway in communication…yesterday!
* * *
For more information on CONTEC, www.contec.kr
Or simply wait for the issue of April and the May/June issue of Young People Science in order to read the Q&A of Dr. Sunghee Lee 😊