The December issue… Out Now!
The December issue of The Next Truth is available online! 😊https://www.magcloud.com/browse/magazine/1512517
Thank you all for the efforts made and contributing your amazing work for the December issue. I hope you enjoy this month's issue.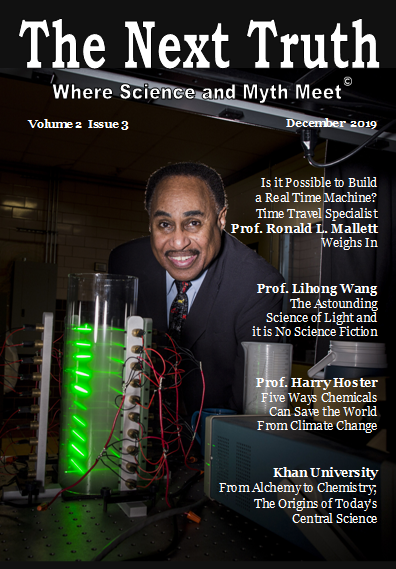 In the December issue of The Next Truth time travel specialist Prof. Ronald L. Mallett weighs in on the stunning science and technologies of time travel, Prof. Lihong Wang elucidate how the world's fastest camera can capture the speed of light, Dr. Andreea Font explains her eye-opening research what has the prospect of scaffolding a hidden cosmic web MPI for Radio Astronomy let us peer at the birth of the Universe and the author Tony Damian reveals his personal experience about a forbidden romance during medieval times.
Also in this issue: Prof. Harry Hoster is discussing the challenging opportunities of how chemicals can reduce climate change, we spotlight PRI-UK's paranormal researcher Ellie Maybanks, dimensional researchers Nick and Andy are applying AI to the foggy realms of the unknown, Michelle Feder is describing the mind-blowing history of Alchemy, DESY aims its UV-satellite to Black Holes and DARPA gives us a deeper insight into the evolution of computers.