How Real is Time Travel? Professor Ronald L. Mallett Reveals in an Skype Interview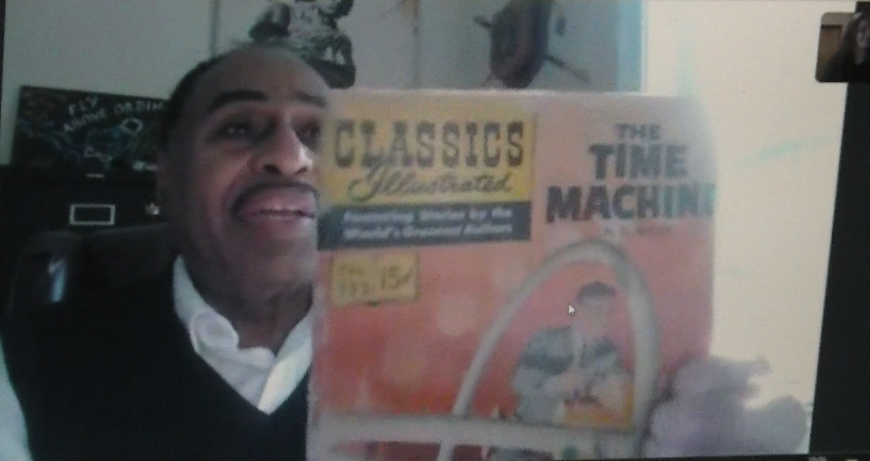 "Doctor Who", "Star Trek" and "Back to the Future" who has not seen these movies and, even for a brief moment, thought if it could be possibile to truly travel through time. While most people think of time as a constant, travelling forwards in time is surprisingly easy. Einstein's special theory of relativity, developed in 1905, shows that time passes at different rates for people who are moving relative to one another – although the effect only becomes large when you get close to the speed of light.
The behaviours of time can vary for different observers depending on your speed through space. To Einstein, time is the "fourth dimension." Space is described as a three-dimensional arena, which provides a traveler with coordinates — such as length, width and height —showing location. Physicist Albert Einstein showed that time is an illusion; it is relative.
The reality, however, is more muddled. Not all scientists believe that time travel is possible. Some even say that an attempt would be fatal to any human who chooses to undertake it.
What is space-time? Can we twist it in a manner whereby yesterday becomes tomorrow? Does our heart really stops beating as we go faster than the speed of light? For finding a plausible answer to these questions I contacted Time Travel Specialist Professor Ronald L. Mallett. And so, on the evening of 4 Nov. The Next Truth had the privilege to interview theoretical physicist Prof. Ronald L. Mallett which was incredible! 😊
For almost one and a half hour we spoke about, among others, how he became interested in physics, what time travel is and the science behind it, General relativity and the Grandfather paradox. But we also spoke about his book "Time Travelers; A Scientist's Personal Mission to Make Time Travel a Reality" what is planned to be filmed. https://www.amazon.com/Time-Traveler-Scientists-Personal-Mission/dp/1560258691
And what I personally found really cool, we briefly spoke about the original magazine he bought as a young boy, what contains the one article what was the key for Prof. Mallet to see that there is a real possibility to go forward and backward in time.
It is always a true honor having the privilege to speak with a brilliant mind and learn new things first hand.
(Prof. Mallett's written interview is planned for the The Next Truth issue of December 2019) https://www.magcloud.com/browse/magazine/1512517