Does the modern human still possess primordial abilities?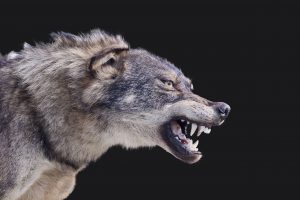 By Maria Anna van Driel, www.nextttruth.com
Being close in finishing the September issue of The Next Truth, I am lucky…really lucky…that I may say that the October issue is halfway in its articles… all these articles do give you a free passage to the science of several mysterious realms which might be the cause of those unexplained, creepy chills we experience every now and then.
However, working on the October issue I came in contact with the interesting work of Prof. Neil Dragnall and Prof. Kenneth Drinkwater (Manchester Metropolitan University) and Associate Prof. Tok Thompson (University of Southern California) among others.
Due reading their theories and research findings I was thinking of the following…it is being said that when a ghost, spirit or demonic force is in the near, your hair is standing up straight due the static electrical charge it is moving in and/or with. But what if there is another reason for our hair to act this crazy? What if there is a more Earthly explanation and lies more in the science of Anthropology and psychology? Say, when a dog or cat sees a rival it will blow itself up, their hair is standing up in order to look bigger and more dangerous.
Now whether we like it or not, once upon a time we where Neanderthals and completely covered with hair, or fur, to protect us against the weather… among others. Really sh*tt* when you have a bad hair-day and the brush /comb is not yet been invented 🤪
No seriously, what if the modern human does still possess this primordial ability of blowing ourselves up, so to speak, as soon as we are in a stress or dangerous situation? What if this is just a natural response of the body we forgot over time?
Indeed, an idea as such could be for some a ridiculous one but imagine you walking home from work and you are passing a dark allay. You will feel a little bit stressy due the fact of you not knowing what is hiding in the dark corners of this ally. This feeling of fear, could it be primordial…a left over from ancient times in order to sense if there is a predator or not and then to flee or fight? I guess the Neanderthal version of us would make itself bigger by blowing up its hair (fur) hoping to scare away any creepy and hungry predator.
I think it might be possible that our body is still reacting as so but that we have forgot about a function as such due e.g. the many evolutionary phases we have gone through… we have forgotten that we still can and do. Of course this doesn't rules out all paranormal phenomena.