Do you have the guts to fail?
Carpe Diem! Yes, it could be very frightening because it's a mean world out there but you only live once so do what you feel passionate about. Take chances don't be afraid to fail. Go outside the box. Don't be afraid to go and think outside the box, and don't be afraid to fail big. But remember, dreams without goals are just dreams and they ultimately fuel disappointment. So, have dreams but have goals and understand that to achieve these goals you must apply discipline and consistency every single day.
We all have different talents some of you are medical doctors, some lawyers, some scientists, some educators, some nurses. True desire lies in the heart, It's that itch that you have whatever it is you want to do. So claim it, work hard to get it and when you get it, reach back and pull someone else up. Don't just aspire to make a living…aspire to make a difference!
I found that nothing in life is worthwhile unless you take risks. There is no passion to be found playing small and settling for a life that is less than the one you are capable of living. I am sure, people told you to make sure you have something to fall back on. But if I'm going to fall I don't want to fall 'back' on anything, I want to fall 'forward', figure at least this way I will see what I am going to hit. Falling forward? This is what I mean; Thomas Edison conducted 1,000 failed experiments because the 1,000 and first was the light bulb. Fall forward because every failed experiment is one step closer to success. You have got to take risks. And I am sure you have probably heard that before either. But why is that so important?
I got two reasons first you will fail…at some point in your life except you will lose, and you will suck at something there is no doubt about it. Embrace it because it's inevitable!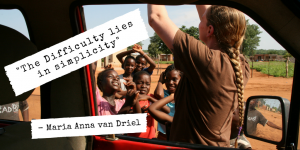 (I was holding up a film camera) 
As a journalist I failed so many times. Elevator-pitch after elevator-pitch, poor interviews and hundreds of article submissions gaining the same response saying, "Thank you for your submission, you will be hearing from us." I didn't get the job but here is the thing…I didn't quit. I didn't fall back instead I continued to fail and fail and fail. It didn't matter because you know what…if you hang around the barbershop long enough, sooner or later, you will get a haircut. The point is…do you have the guts to fail?
My second point about failure; if you don't fail you are not even trying to get something you never had. You have to do something you never did. Imagine you are on your deathbed and standing around your deathbed are the ghosts representing your unfulfilled potential. The ghosts of the ideas you never acted on, the talents you didn't use and they are angry, disappointed and upset. They say; "We came to you because you could have brought us to life and now we have to go to the grave together." So, I ask you today…how many ghosts are going to be around your bed when your time comes?
You got to get out there! You got to give everything you got whether it is your time, your talent, your prayers or your treasures because you will never see a u-haul behind a hearse.
Your life will never be a straight path because taking risks is not just about going for a job…it's also about knowing what you know and what you don't know. It is about being open to people into ideas and the chances you meet the people you might learn from. Never hold back, give everything you got! And when you fall throughout life, maybe even tonight after a few glasses of champagne, remember this…fall forward.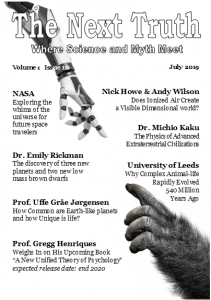 Only $2.20 for the Digital Version of the July Issue!!
http://www.magcloud.com/browse/magazine/1512517