An amazing FaceBook post from Tony Damian, a contributor to The Next Truth magazine.
In the February issue of "The Next Truth" Magazine will be my first contribution. Available in a few days at:
http://nexttruth.com/?page_id=347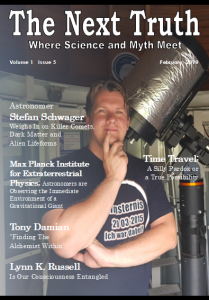 This is a great on-line, and yes, real paper magazine, that explores the unexplainable; with real science from known experts to citizen scientist.
Some of the amazing contributors to this magazine: http://nexttruth.com/?page_id=24181
– Nick Pope, freelance British journalist, History Channel commentator and formerly of the British Government's Ministry of Defense
– World-renowned archaeologist Dr. Hawass, former Egyptian Minister of Antiquities, Director of Excavations at Giza, Saqqara, Bahariya Oasis, and the Valley of the Kings.
– Physics Professor and Ph.D, Dr. William John Murray – CERN
– Professor of Physics, Brian Keating , Astrophysics & Space Sciences, University of California, San Diego
– Assist. Professor of Mathematics, Jay Hall -Howard College, Texas
– Dr. Srini Pillay, a world leading neuroscientist and assistant Professor of Psychiatry, Harvard Medical School.
A must read!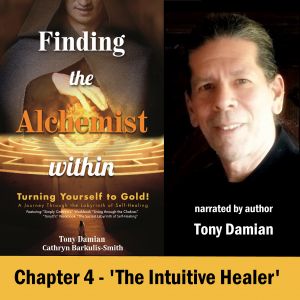 You can stream the audio version of my article, "The Intuitive Healer" chapter 4, taken from "Finding the Alchemist within" live on your music service at: https://artist.landr.com/music/628810101696
This is the first of many to come this year… as we complete the audio-book version of our first paperback!