California State University's Prof of psychology, Matthew J. Sharps weighs in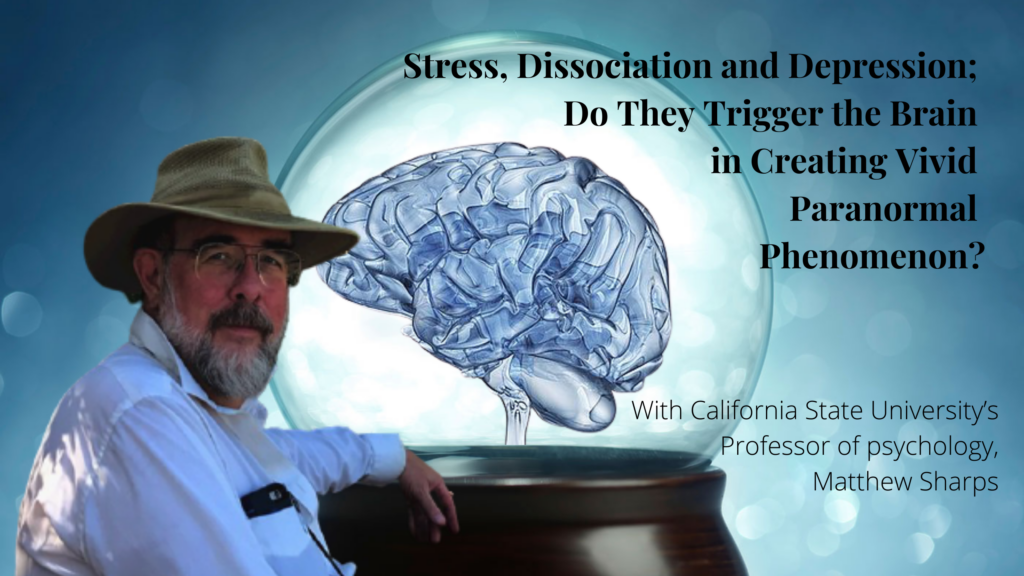 'What is real and what is not?' A ghostly apparition gliding the grounds of a cemetery, the, during a traditional ritual, summoned deities or the car in the garage? Odd as it may sound on the latter, the truth is, we have no clue what this mathematical Matrix around us, truly contains.
As far as it is known, our brain has yet not learned how to place a concept into the frame of classical reality….how to convert the geometric design(s) of nature herself, into an understandable language.
So, like water is choosing the easiest way to descent, the brain seems automatically grabbing to what it is that is the most logical translation of what it 'thinks' it is perceiving and, in a most creative manner, it starts filling in the blanks of whatever it might be that is dwelling in a dark forest or crossing the skies with a speed that breaks all laws of physics.
What is the purpose for us to fill in these blanks with Mother nature's monsters, UFO's or a conspiracy theory? Is it a neuron-psychological defense mechanism? Where lies the origin of this stimulus what is triggering the brain in believing its own creations and…what would happen if people would perceive classical reality for what it is by nature?
I am your host Maria Anna van Driel… and you're listening to "The Next Truth; Where Science and Myth Meet" and this week I am speaking with Matthew Sharps who is a Professor of psychology at the California State University, Fresno… about how modern and traditional religion, and the rituals within, are merged with the paranormal believes.
"Processing Under Pressure" – 2nd Edition 2nd Edition via amazon