Don't Just Visit the Past, Experience It!
By Maria Anna van Driel, www.nexttruth.com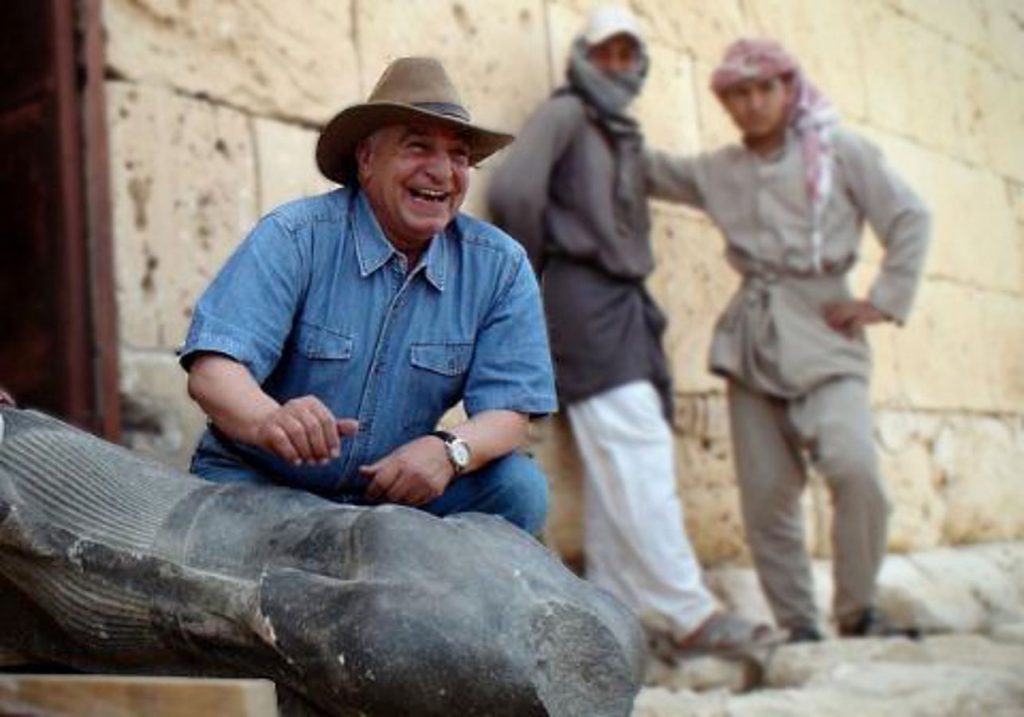 The movies of Indiana Jones and The Librarian immediately come to mind with most people when hearing the word "archeology". They like to think about the life of an archaeologist as a mysterious and a very adventurous endeavour. Well, they are partly right, except that this intriguing corner of science has mainly to do with extreme logistics and the scientific study of the material remains of past human life and activities rather than creepy mummies coming back to life, ghostly knights lingering in dark dungeons and sacred relics topped with glistening jewels.
In order for you to gain a better understanding of what Archeology and Egyptology is, The Next Truth reached out to the world-renowned Egyptian archaeologist, Egyptologist, and former Minister of State for Antiquities Affairs, Dr. Zahi Hawass.
Dr. Hawass was born in a small village near Damietta, Egypt. Although he originally dreamed of becoming an attorney, he obtained a bachelor of arts degree in Greek and Roman Archaeology from Alexandria University in Alexandria, Egypt in 1967 and in 1979, Dr. Hawass earned a diploma in Egyptology from Cairo University after which he then worked at the Great Pyramids as an inspector—a combination of administrator and archaeologist.
At the age of 33 he was awarded a Fulbright Fellowship to attend the University of Pennsylvania in Philadelphia to study Egyptology, earning a master of arts degree in Egyptology and Syro-Palestinian Archaeology in 1983, and his PhD in Egyptology in 1987 from the Graduate Group in the Art and Archaeology of the Mediterranean World, concentrating on "The Funerary Establishments of Khufu, Khafra and Menkaura During the Old Kingdom."
In 1998 Dr. Hawass received the First Class Award for Arts and Sciences by the President. He was recognized by Time magazine as one of the world's 100 Most Influential People in 2006 and received an Emmy Award from the Academy of Television Arts and Sciences for a documentary on ancient Egypt in 2006.
Over the course of his career Dr. Hawass has made a number of major discoveries that led to significant findings, including the Tombs of the Pyramid Builders at Giza and the Valley of the Golden Mummies at Bahariya Oasis. He also initiated the Egyptian Mummy Project, which used modern forensic techniques such as CAT scans to study both royal and non royal mummies. But besides being an archeologists and Egyptologist, Dr. Hawass is also a regular columnist for Egypt Today magazine, and the online historical community, Heritage Key and the author and co-author of many books relating to Egyptology which includes his latest book "Zahi Hawass' Secret Egypt".
To become more familiar with Dr. Hawass' appearance in countless TV programs that have spread the story of ancient Egypt worldwide, and books visit his website, www.drhawass.com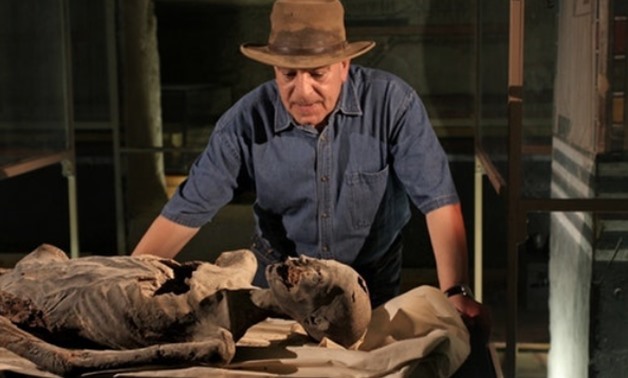 Welcome Dr. Hawass. I appreciate the time you took for letting the next generation scientists peer into your career as an Archeologist, Egyptologist and the former Egyptian Minister of Antiquities and Director of Excavations at Giza, Saqqara, Bahariya Oasis, and the Valley of the Kings and Archeologist.
Q: You are a world-renowned archaeologist and an expert in the one branch of science that allows you to step into the history and culture of ancient Egypt. But for those young scientists who don't know much about your background, can you tell us a little about yourself? Who is Dr. Zahi Hawass?
Dr. Hawass: I'm and archeologist and an Egyptologist, mostly well-known for having served as the Minister of Antiquities in Egypt. I started my career looking to be a lawyer, but then, I focused on archeology during my bachelors. I gained a Fulbright fellowship and travelled to the US where I got my doctorate. After that, I was able to do more and major excavations, write books, and give lectures. I was rewarded from many cities in the US, and received about 7 honorary doctorates. I was chosen as one of the Times' top 100 in 2006. Currently, I am working in my research projects, excavating the Valley of the Kings and supervising the Egyptian project where we CT scan the mummies.
Q: Can you tell us a little bit about the history of Archeology?
Dr. Hawass: The history of archeology began by adventurers and treasure hunters; we can think of G.B. Belzoni who discovered Seti I's tomb and Howard Vyse who opened tunnels in the Sphinx with dynamite. Then, this was followed by a wave of scientific research in the 19th century; here we can mention Flinders Petrie, the father of Egyptology, Lepsius from England, and many Egyptologists many began to introduce it as a science. The ancient Egyptian language began to be studied by all philologists worldwide.
In the 20th centuries, many countries began to establish departments to offer the chance to study Egyptology. University departments and museums used to come and excavate in Egypt with students from all over the world. The Egyptian archaeologists came after: the first was Ahmed Pasha Kamal who was involved in the cachette of the mummies in 1881. After that, Egypt entered a new era, opening departments for archeology with many students but still there was still a lack of training.
When I became head of the Supreme Council of Antiquities in 2002, I made major important work to train many young people in excavation techniques and for them to travel outside of the country and come back with doctorate degrees. Now Egyptology became a solid science in the country.
Q: How do you become an Archeologist and what are his or her responsibilities?
Dr. Hawass: You should start with undergraduate studies in archeology, follow it with a masters and then do postgraduate studies. If you can, join a university or a museum for employment. It is then important to do research in modern Egypt on ancient Egypt by working in excavations. It is also crucial to engage with other scholars and attend scientific conferences to present papers. In terms of responsibilities, one has to protect, excavate and write about monuments, do major conservation and publish what is discovered. Finally, one should give public lectures to spread awareness about Egyptology.
Q: Did you have a role model that influenced your decision to become an Archeologist?
Dr. Hawass: No, only the story that made me fall in love with archeology. There was no model for the public to take after. My decision to become an archeologist came from the fact that I had been working at an excavation in Egypt, when the workers called me to let me know they had found a beautiful female statue of Aphrodite. This was a wonderful object and as soon as I saw it, I felt that I had found my love: archeology.
It is important to have passion in this field of work as it can be challenging; passion is the main key for success as it gives one the endurance and the patience to not only keep going but to give a lot of efforts in the projects we take on.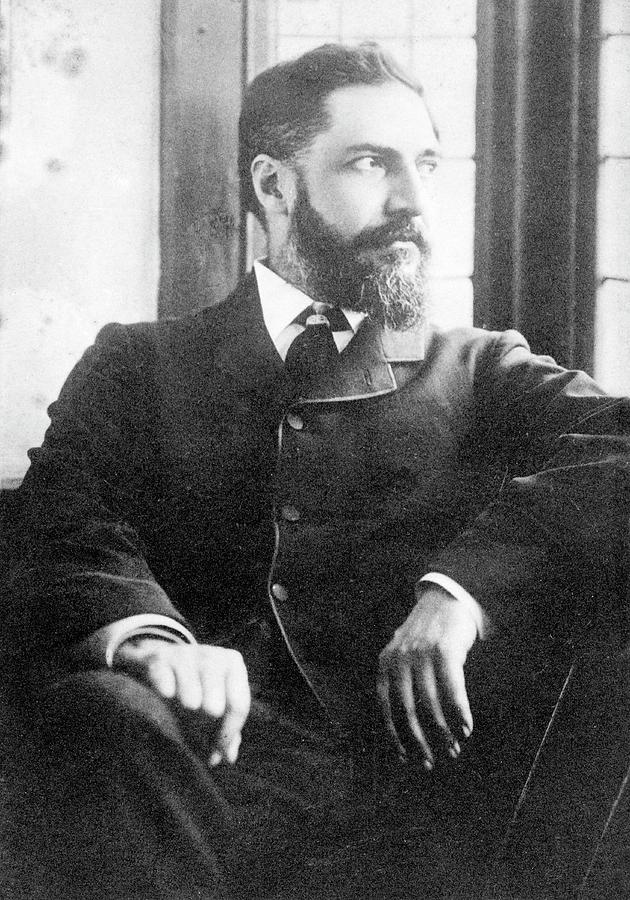 Q: How do Archeologists know where to dig? Which tools are being used during an excavation?
Dr. Hawass: Archeologists know by conducting research to establish the reasons to excavate in a particular location. For example, when I began to look for the tombs of the pyramid builders, I studied the Giza plateau. I found the oldest limestone wall dated to the Old kingdom, this wall was to separate the royal and workmen. Also, in the same area, there was a mud seal with the hieroglyph 'pr-sh- na' (workmen installation). In my research, I put a question mark on that. When I returned after obtaining my doctorate from the University of Pennsylvania, I began to start looking. I found it in the same location I did my research in.
Discoveries also come by accident. You have to start the excavation regardless. We found the valley of the golden mummies in Bahareya oasis by complete accident. For instance, when the antiquities guard of the temple of Alexander the Great was riding on his donkey to his home, the leg of the donkey got stuck in a hole, the guard stepped off the donkey and he looked in the hole: he found tombs with mummies covered with gold. I went with my team for 3 years; we lived in Bahareya oasis and discovered the Valley of the golden mummies.
Q: Is being an Archeologist dangerous?
Dr. Hawass: Sometimes it is. For example, I was excavating the tunnel of Seti I and this tunnel goes down 174 m inside the mountains. While I was excavating, a stone about over a tone fell on my leg and broke my toes. Also, while I was excavating, looking for the tomb of Cleopatra and Mark Anthony, a stone half a ton in weight fell almost on my head. Thankfully, the stone was half a meter high away from my head but this made a macular hole in my eye. I can definitely say that archeology is dangerous, but adventurous and fun.
Q: On your website we can read that you have made a number of major discoveries over the course of your career, including the Tombs of the Pyramid Builders at Giza and the Valley of the Golden Mummies at Bahariya Oasis. How are these sites being secured and why?
Dr. Hawass: They are completely secured. Every tomb and antiquity site does have appointed guards. There are also security antiquities police in charge of the protection of the site and there is a system of inspectors and directors in every site. Their responsibility is to protect and maintain the sites so it is very well supervised.
Q: How are the historical and valuable artifacts, found at a site, stored and categorized?
Dr. Hawass: When an artifact is discovered, you clean it; you restore it on site if there is a need for it and before you remove it from the area in which it was found. Then, you carry out its documentation through photography. You write a description for it then put in a registry book that goes to the government. After that, you move the artifacts to a storage magazine to be kept safely. When you need to write a book or an article on the artifacts, you can go and study them to decide the date of this artifact.
Q: What is for you the most impressive find that you have made in your career?
Dr. Hawass: I think that every discovery I made has added something to me and to my life. For example, the tombs of the pyramid builders were very important for me as they were the ultimate proof and answer to all the people who hold extraordinary beliefs and theories about the pyramids. For example, those people who believe in aliens having built them or that Atlantis is under them.
When I found a new pyramid near Khufu's pyramid that also made a very deep impression on me personally. When I did the CT scan of the mummies and successfully identified the mummy of Hatshepsut, and how Ramses III was murdered – these were crucial moments for Egyptology. And, you know with DNA we got to find out how Tutankhamun died as well as we were able to put together the family of Tutankhamun, identifying the grandparents and parents. Now, my excavations in the Valley of the Kings are revealing many important aspects to the East and West Valley; we are hoping that one day we will discover the tomb of Queen Nefertiti in either.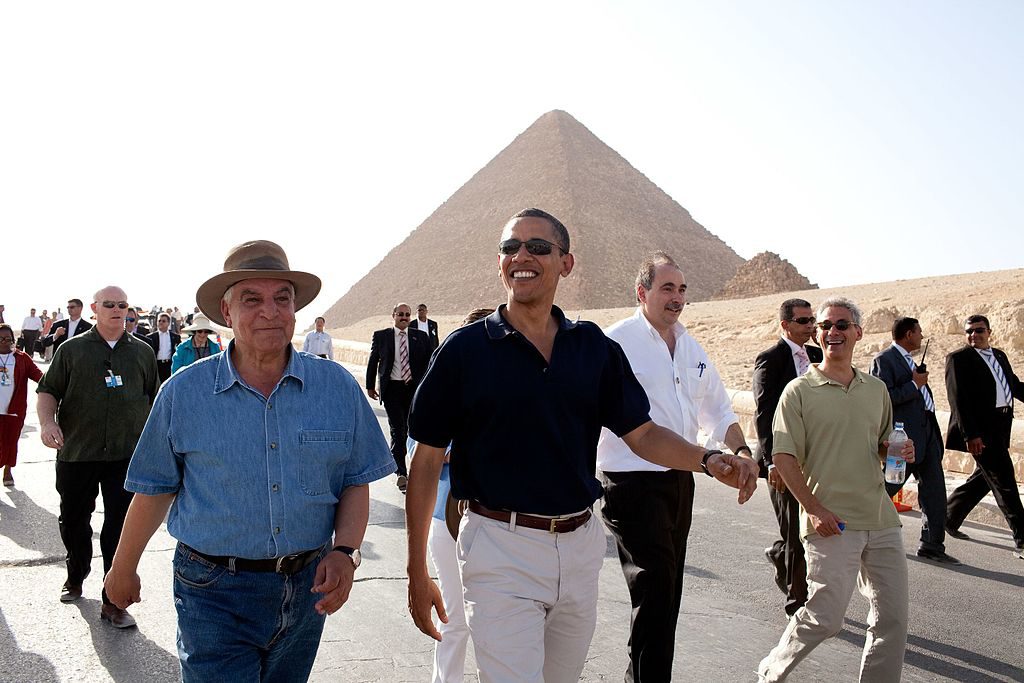 Q: Why is Archeology important today?
Dr. Hawass: It is important today because each and every country's constitutes that of the whole world and humanity's. Egypt, of course, is no exception. Moreover, studying the past and restoring it helps us understanding how things evolved until they came into being today and how they can keep evolving to the future. We need to learn and remind ourselves of the wisdom, science and technology of ancient people – all of these are important to be understood today.
Q: Today you can look back on an impressive career and much to be proud of; what would you say is a moment in your career that stands out as most meaningful?
Dr. Hawass: There are many good moments that I consider significant and that makes me proud: when I scanned the mummy of Tutankhamun. This happened in Luxor, when I took the coffins out and I met Tutankhamun face to face. Another great moment was when I found the secret doors inside the Great Pyramid of Giza. Another noteworthy event was when I found the tooth in the canopic box of Queen Hatshepsut; the molar lead me to properly identify her mummy. I would say these were some of the most beautiful moments in my life as an archeologist.
Q: What holds the future for your books and your career?
Dr. Hawass: As always, I am involved in many archeology and Egyptology projects. Moreover,I am now writing my life story which is almost done and due to be published soon. In terms of more work, I want to continue my excavation work in the Valley of the Kings as well as wrap up the second royal mummy project. Lastly, I am planning to give 20 lectures in 20 cities all over the US in May and June.
Q: Dr. Hawass, thank you so much for this interview. I am sure it will be an inspiration to many. Do you have any additional advice you can give for aspiring Archeologists who want to excavate and secure the mysteries of past civilizations?
Dr. Hawass: I think it is very important for individuals to be passionate about the work they are doing. When you have passion, you can achieve from the littlest to the biggest things. Not only will it give you perseverance but also patience to keep at it during difficult times.
[Top]