https://bbsradio.com/podcast/kentucky-ghost-hunter-april-24-2019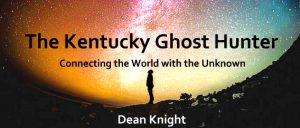 On 25-04-2019 my alarm went off at 02:30. I poured myself a cup of coffee and woke up my laptop. I was ready for The Kentucky Ghost Hunter's radio show! And than…troubles with the skype connection. I went from 😁 to 😱 what was likely to be heard throughout the broadcast. 😂
Nevertheless, I had a great time. Thank you Dean and Kevin for having me as a guest in your radio show.
Above the link from The Kentucky Ghost Hunter radio show in where you will find me combating my nerves 😅
Have fun listening to my stuttering and… please give me the bad reviews in a colored gift wrapping 🤣
Many, many people in the world have watched the images via their television or via You Tube with a feeling of shock. A church providing 13 million visitors each year that much beauty and history is gone with in a few hours. So sad ;(
As I heard the words; "The Notre Dame is on fire!" I could not believe it. I truly thought it was a joke but it did not take me long to jump into reality… the Notre Dame was indeed being destroyed by a tremendous fire. Centauries of history started to disappear in a thick black smoke while the fire. What can I say, it is indeed a devastating tragedy for many.
The latest news tells us that there where no human casualties. Thank god for that.
Watch Live: Notre Dame Cathedral In Paris On Fire | NBC News https://youtu.be/RIXxTrAa9nc 
Fire devastates Notre-Dame, beloved architectural gem at heart of Paris  https://www.msn.com/en-us/news/world/fire-devastates-notre-dame-beloved-architectural-gem-at-heart-of-paris/ar-BBVXK4e?ocid=spartanntp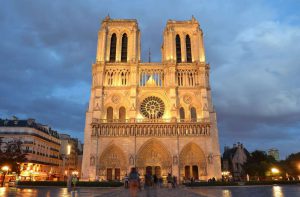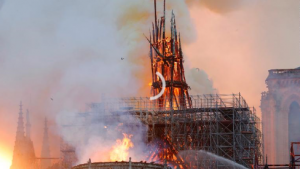 [Top]
"Something is out there and it is inducing a tremendous fear into you. You are living in a place that is giving you nightmares. Then you wake up and whatever gave you this nightmare… is in room with you! It then takes you to where it is from so that you can witness all the pain, suffering from all the people being dragged in its cave." What I just said listens to an eerie plot for a new horror movie but believe it or not, it is really happening and Paranormal Underground Magazine takes you at the center of it!

I think I have been 12 – 13 years old as I was collecting writing pads, pens, pencils, erasers… just anything I could get my hands on in order to start writing. After a while I collected that much material, I could start supplying a small bookstore 🙂  Billions of stories in my mind and no experience in how to present it on paper… it became a struggle in finding the right words for expressing the stage of the stories. Wasting paper for years and driving my professors crazy with that much papers, possessing the most diverse topics, you could start a nice bonfire with during Easter.
November 2015; Cheryl Knight-Wilson, editor from Paranormal Underground Magazine, published one of mine articles "UFO Abductions; A Real Extraterrestrial Experience or a Secret Military Operation?" A childhood dream came true! Over the years Cheryl taught me the intricacies of editing, the use of headlines, creating magazine covers…which even lead in publishing my own magazine The Next Truth.
And now I have the privilege to present with you Paranormal Underground Magazine by giving you this one-time chance! 64 pages of the latest news from the paranormal world, tackling the topics that most interest paranormal enthusiasts, researchers, and investigators. Download the PDF version of the March issue of Paranormal Underground magazine NOW and FOR FREE! 
PDF version: Paranormal Underground March 2019
Previous issues via: http://paranormalunderground.magcloud.com/
Home page Paranormal Underground Magazine: https://www.paranormalunderground.net/