King George VI      
   Adolph Hitler
Queen Elizabeth's father, King George VI, was also Adolph Hitler's half-brother (not father as initially reported) according to Emily Elizabeth Catherine Josephine Mary Windsor-Cragg, [illegitimate] daughter of Edward VIII Duke of Windsor.
"Hitler was born in 1889 five years before Edward VIII, when "Georgie" (Victoria's favorite) was 23, long before his marriage to May Teck. He was brought up and abused as the eldest son in Bavaria, and Kaiser Wilhelm, the idealist, was in touch with him. The Duke of Windsor met his older half-brother for the first time in Germany in 1937; however, I have a document that shows Hitler was an intel agent for the British in the 1920's, so he probably KNEW Wallis," she says.
"Edward VIII Duke of Windsor was routed out, scapegoated, bankrupted, exiled and labeled as Not-See because his wife, unbeknownst to him on his wedding day, was an MI-5 agent of his Father, the King George V," she says.
"Edward VIII [my dad] was never allowed to marry anybody he liked; only ditsie royal women were permitted to him. So, of course, a black intel ops woman was very attractive, if only because he was so isolated from marriageable women," she continues.
"The whole story is held at Windsor Library in the Royal diary archives near where my father made his home before he was kicked out of England," she adds.
Kaiser Wilhelm was exiled and Czar Nicholas was slaughtered by the Cocaine addicted bully George V because they knew the secret about Hitler's parentage, says Lady Windsor-Cragg.
This information about Hitler contradicts the results of an Austrian Parliamentary investigation and other testimony by close Hitler aides that his father was the Baron Rothschild. Hopefully authorities in the UK will act promptly to check the Royal diary archives to confirm Lady Widnsor-Cragg's assertions before the evidence is hidden.
A cousin of Queen Elizabeth says it is "the privilege of kings" to have "dalliances" with various women and have the resulting children sent or "remitted" to South Africa. "There is a place called George in the Outwanicque Mountains in South Africa where in the Knaizna forest you will find the Rex family, the hillbillies of South Africa," he says. This family has some of the most royal blood in the world and are sent to "finely polished colleges," he says.
This source also had a bombshell of his own that he would like put out on the net for confirmation or denial on the part of other informed parties: "Look at Di's (Princess Diana's) children. The second one's father is Diana's horse trainer and lover. Look at his features, they are identical to those of the horse trainer."
 Prince William King George VI_great-grandson William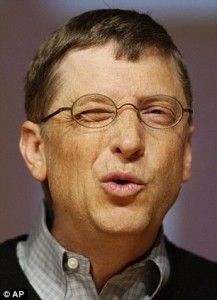 •
At some Microsoft sites, we ask you to provide personal information, such as your e-mail address, name, home or work address, or telephone number. We may also
 collect demographic information, such as your ZIP code, age, gender, preferences, interests and favorites. If you choose to make a purchase or sign up for a paid subscription service, we will ask for additional information, such as your credit card number and billing address.
•
In order to access some Microsoft services, you will be asked to sign in with an e-mail address and password, which we refer to as your Microsoft account. By signing in on one Microsoft site or service, you may be automatically signed into other Microsoft sites and services that use Microsoft account. For more information, see the Windows Live ID privacy supplement.
•
We collect additional information about your interaction with Microsoft sites and services without identifying you as an individual. For example, we receive certain standard information that your browser sends to every website you visit, such as your IP address, browser type and language, access times and referring Web site addresses. We also use Web site analytics tools on our sites to retrieve information from your browser, including the site you came from, the search engine(s) and the keywords you used to find our site, the pages you view within our site, your browser add-ons, and your browser's width and height.
•
We use technologies, such as cookies and web beacons (described below), to collect information about the pages you view, the links you click and other actions you take on our sites and services.
•
We also deliver advertisements (see the Display of Advertising section below) and provide Web site analytics tools on non-Microsoft sites and services, and we collect information about page views on these third party sites as well.
•
When you receive newsletters or promotional e-mail from Microsoft, we may use web beacons (described below), customized links or similar technologies to determine whether the e-mail has been opened and which links you click in order to provide you more focused e-mail communications or other information.
In order to offer you a more consistent and personalized experience in your interactions with Microsoft, information collected through one Microsoft service may be combined with information obtained through other Microsoft services. We may also supplement the information we collect with information obtained from other companies. For example, we may use services from other companies that enable us to derive a general geographic area based on your IP address in order to customize certain services to your geographic area.
Sharing of Your Personal Information
Microsoft occasionally hires other companies (vendor) to provide limited services on our behalf, such as handling the processing and delivery of mailings, providing customer support, hosting websites, processing transactions, or performing statistical analysis of our services. Those service providers will be permitted to obtain only the personal information they need to deliver the service. They are required to maintain the confidentiality of the information and are prohibited from using it for any other purpose than for delivering the service to Microsoft in accordance with Microsoft's instructions and policies. However, our vendors may use aggregate data for fraud detection to help improve their services. This helps them to more accurately detect fraudulent transactions. We may access or disclose information about you, including the content of your communications, in order to: (a) comply with the law or respond to lawful requests or legal process; (b) protect the rights or property of Microsoft or our customers, including the enforcement of our agreements or policies governing your use of the services; or (c) act on a good faith belief that such access or disclosure is necessary to protect the personal safety of Microsoft employees, customers or the public. We may also disclose personal information as part of a corporate transaction such as a merger or sale of assets.
[Top]