By Maria Anna van Driel
A ghostly apparition walking through the wall, an odd shaped craft hovering in the sky or strong ripples on the surface of a lake indicating that there might be a sea monster swimming by… even though many people have seen and reported these rare but remarkable events, they do not have an explanation for what they have witnessed.
Are those, in the dark hiding, eerie shadows, truly disembodied humans who are lost or, is this an effect of Sleep Paralysis.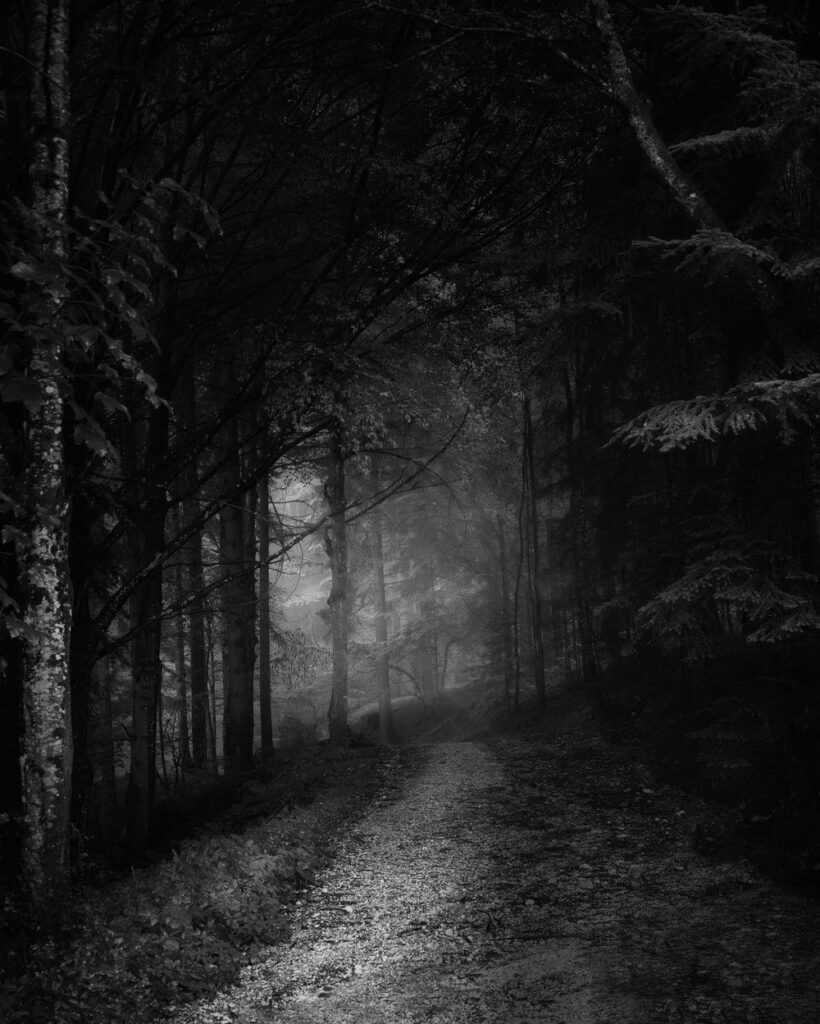 Is walking through a forest at night only scary because we are breathing in these, released by the trees, small amounts of methane gas while the pineal gland in your brain is detecting the ultra– and infra sound-waves are bouncing off on the trees after it has released by your own body? Or is there something malevolent hiding behind the shrubs, waiting for you to become its prey?!
Hum, that is indeed a fascinating question. So, let's imagine that we are standing in a forest with trees all around us. Odd as it might sound but these trees have the ability of releasing a kind of resonance what can 'communicate' with your personal frequencies which can turn into that infamous fear frequency sending shivers down your spine.
Did you know that trees have the capability of releasing CH4, aka methane gas? A gas some say is one of the sources of today's global warming.
Not only do trees poop Methane, they also contain liquid crystal in which a piezo-electrical effect can be observed when encountering an ambience of bright light or a heat (electrical) source. Both of these source is what you are carrying when walking a dark forest…your flash light and your body what is now electrical charged by means of the mind is entering a fight-or-flight state.  
The small amounts of the odorless methane gas released by the trees around you might be just enough for you to see creepy plasma clouds forming containing photo-generated electrons which are brought together by a piezoelectric effect, dancing on the surface of natural piezoelectric (semi)conductors.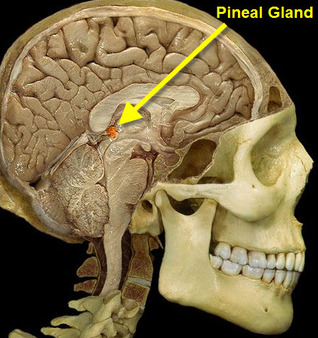 In neuroscience (or neurobiology) it is well known that the pineal gland becomes active, or is waking up so to speak, once its host is in a dark environment meaning, you being active during those hours of the day in where UV-light is not present in large amounts. Walking this darkness means that you can't rely on your eyesight anymore what converts your body into a biological radar devise emitting sound-waves in order not to bump into anything or, to survive any dangerous situations heading your direction with high speed.
These ultra- and infra sound-waves your body is emitting, are bouncing off on the objects in your surrounding and, sometimes, have a behavior of returning back to you as a relativistic microwave and creating this chilling feeling of static electricity
You, now acting as a human radar devise, breathing small amounts of odorless methane gas as well as sensing the vibrations of the trees and returning microwaves, which are communicating with your brain, have resulted in a blood-curdling form of vivid hallucinations while it is being combined with a personal fear frequency based on creepy stories you once have read or watched via You Tube or Netflix.
Suddenly you are right in the middle of a spine-chilling situation what seems to be written by Alfred Hitchcock himself! This effect in sensing 'things' which seem to have no clear and visible source is based on inaudible to the ear sound-waves and chemical reactions and is one of the two ingredients of nature creating ghostly apparitions in a dark forest.
A second ingredient to create this blood-curdling effect falls in the range of an unnatural source. By means of an ambiance of LED light the liquid crystals inside the trees are triggered and create an effect of being elastic. Aka the expansion and shrinking of crystals what is giving them the ability to record and play vague but hearable sound effects and even create visible images.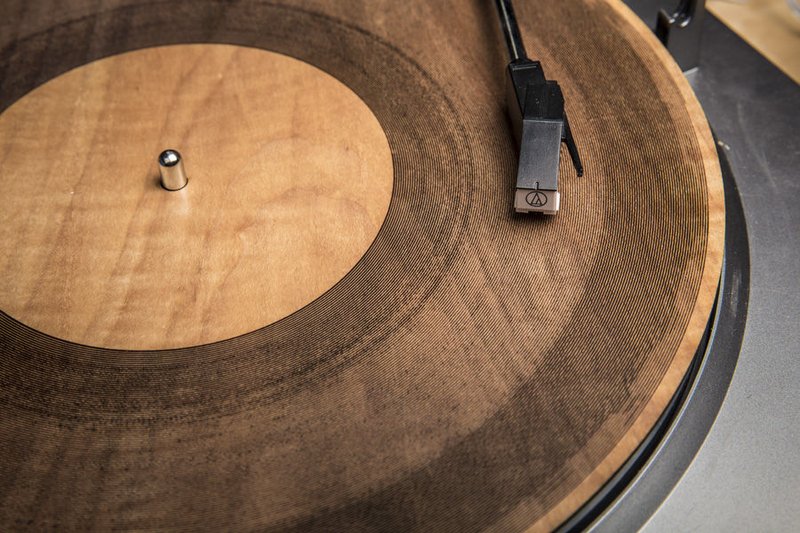 Like a laser directed to a LP made of wood, LED-light can function similar to a laser, faint but not impossible.
Imagine walking through this dark forest while carrying a torch with LED-light … you will instantly understand which kind of effects this bright light source can create without your awareness. Being focused on, for instance, a paranormal investigation and not on the, seemingly, logical reactions when certain elements are being brought together, a creepy surrounding containing real ghostly effects has being created unintentional which can scare the hell out of you when it is combined with your personal fears.
I am wondering, what will be the effect seen, or sensed, when we are we adding an extra element to this natural event…a stressed cellular memory?