British Journalist and Media Commentator Nick Pope Weighs In
By Maria Anna van Driel, www.nexttruth.com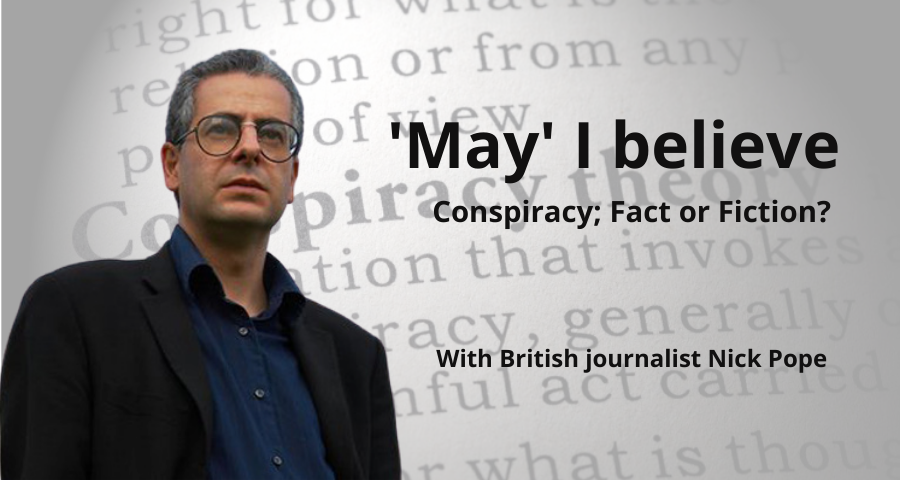 Since the dawn of civilization humanity pondered over the question of where we, as a species, will go and what will happen when we get there. But it was not until the 19th century that we realized that we had the technology to do great things and to expand beyond the limits of our own imagination. https://youtu.be/HGWCVqsQjN8
If you think that some technologies from Star Trek seem far-fetched, think again. Many of the devices from the acclaimed television series are slowly becoming a reality. While we may not be teleporting people from starships to a planet's surface anytime soon, we are getting closer to developing other tools essential for future space travel endeavors.
But where does this particular knowledge about these advanced technologies come from? Do extraterrestrial beings exchange this information via a yet unknown form of communication what vibrates though your whole body… a form of brain-to-brain communication creating holographic images in the mid-brain?
Or is there something what is that logic and common, many of us never thought of being a plausible answer to why our species feel this almost uncontrollable urge of applying A.I. to our existence?
UFO expert Nick Pope was, from 1991 to 1994, an employee at the British Government's Ministry of Defense (MoD) where he was working on real-life X-Files. He has discussed the subject on numerous TV shows, and written news stories and features about conspiracy theories (including tie-in publicity material for the second X-Files movie, and extensive material for truTV's Conspiratorium), covering topics that include JFK, the moon landings, 9/11, UFOs, and many other conspiracy theories – some well-known, others less well-known. Currently he is a freelance journalist and media commentator, and is, by the media, called "the real Fox Mulder".
To become more familiar with the work of British freelance journalist, UFO expert and former MoD employee Nick Pope visit his Website www.nickpope.net or read the highly interesting summaries of his books via www.amazon.com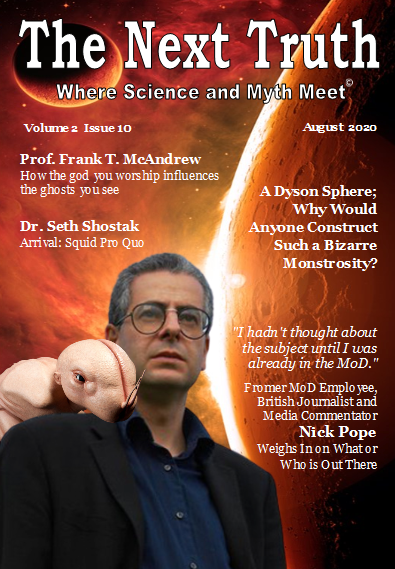 Welcome Nick, I appreciate the time you took for letting us peer behind the scenes in your journey as a former MoD employee, a media commentator, freelance journalist and author of several books.
The Next Truth: You have been asked this question probably a millions of times but, how did you gained your nick-name "the real Fox Mulder"?
Nick Pope: This was a joke that the British media first started. When it was revealed that I was doing this job from the Ministry of Defense (MoD) and when the British Government began to declassify and release some of it UFO files, one of the journalists, I cannot remember who, wrote an article about me and my UFO work for the British Government and made this comparison, 'Well, Nick must be the real Fox Mulder working on real life X-Files.'
It must have struck a cord with people because they started repeating this and I started being printed in newspapers and magazines. At first I thought it trivialized my Government work but then I though, 'No, you can't be too pressures about this and just go with the joke.' It's good fun and that is how it all started.
TNT: With most people, when they hear your name, they automatically relate you to UFO's, extraterrestrial life-forms and secret documents but you are also a freelance journalist. What influenced you to leave behind the MoD and step into the world of journalism?
NP: When I took early retirement from the MoD and again, this was in the same time as the British Government was releasing a lot of the files and documents relating to my old job, many journalists contacted me and wrote features about me and my Government work. Somewhere along the line one newspaper must have said to me, 'We like to write you the articles in your own words.' So write the articles as yourself or as an opinion piece.
Many journalists and newspapers noticed my writing style and quite liked it and I got asked to write some more. People initiated me to write about UFO's and other mysteries and about conspiracy theories too so; I started broadening the subject that I wrote about. I like writing the articles myself because this way I can be 100% certain that all the information is in it correct.
TNT: How did you got involved with the MoD? I mean, the moment that you stepped into that particular world?
NP: Well, my father had been a senior Government scientist. He was an aeronautical engineer but, as he became more senior in Government, he stopped doing hands on science and became a manager of scientific programs. In fact, he ended up as the deputy chief scientific advisor for the MoD. We used to have a joke that the MoD was the family firm and he said, 'Why don't apply to join the family firm? The work is very interesting and varied.' He said, 'It doesn't as much as if you where working for the private industry, but…' he said, 'you find the work more interesting and you will find the subjects you are dealing with that are those sorts of things that you see on the television news in the evening. And if you want to be a part of something interesting and important, and work for your country, then you should consider in applying.'
To me that sounded fascinating! I applied and I was accepted. And in the course I have served for 21 years as a civilian employee in the MoD. I had, I think, 7 completely different jobs; I mean, I was involved in many different subjects ranging from financial policy to the counter-terrorism. So, as you can see, the MoD is a huge organization. But it is the UFO job that I am best known for.
Download the written version of Nick Pope's interview while listening to the TNT-Podcast.