12 months ago we walked into the year 2020 not having the slightest idea about these terrifying, dark times we where about to encounter.
Today, a deep psychological fear for this biological parasite, aka COVID-19, has gripped the world population resulting in an avalanche of (conspiracy) theories passing the revue… this ever since the World Health Organization recognized this health attacking virus as a global pandemic.
What is its origin? Where is it traveling towards and when does it all stop?
Paramedic, Thomas van Brunschot, explains how he is experiencing this fear inducing pandemic from both a professional and personal point of view as his mother (93), my mother-in-law, is also being diagnosed with Corona.
Via You Tube: https://youtu.be/dd1L9tBRjFk
Via The Next Truth Website: http://nexttruth.com/
Music:
Alfons – Corona (City Of Wuhan) https://youtu.be/tnpq2YjMr84
Chris Rea – "Driving home for Christmas" https://youtu.be/ncBhlA1Kmys
For print-on-demand & digital issues of the magazine, visit:
https://www.magcloud.com/browse/magazine/1512517
The Next Truth is a company that takes investigations to a whole new level.

Using the latest technical instruments to collect and record evidence as well as incorporating good old fashion ghost hunting techniques whereby the team of The Next Truth forth to some of the most frighting locations …. for the search of what is actually hiding in an malevolent and invisible spectrum of light and sound.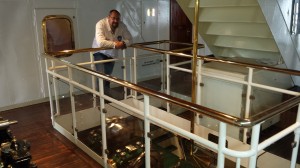 Before I stepped into an ancient knowledge describing a world containing benevolent and malicious spirits, I studied both security-risk-and catastrophe management and sport management what requires psychological and social skills.
In daytime I work as a Paramedic but when dusk is falling, the paranormal journalist in me is rising. (member of the DVPJ)
I have 17 years experience in the field of paranormal research which were pretty rough in the beginning …
As I set my first steps into this, for the common human eye, invisible world, I had no idea what I had to do or getting into.
Having Maria Anna along my side during our paranormal investigations, I learned things about this other world which I never thought would be possible in their existence.
I truly learned a lot from her.
Thomas during one of our paranormal investigations in Austria.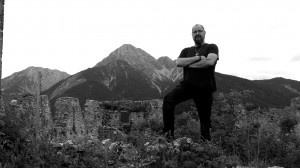 [Top]