By Maria Anna van Driel, www.nexttruth.com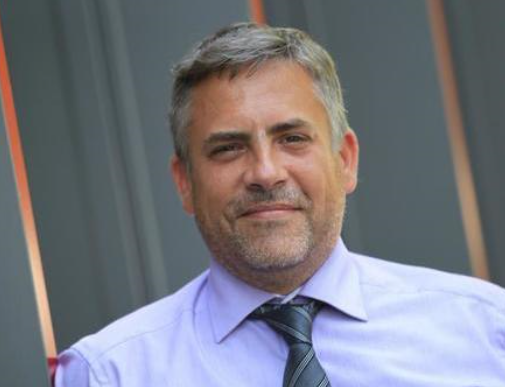 The natural world is full of incredible feats of engineering and well-adapted structures and materials honed to near perfection over geological time through natural selection. Given nature has the benefit of millions of years of trial resulting in tackling problems such as self-healing abilities, environmental exposure tolerance and resistance, hydrophobicity, self-assembly, and harnessing solar energy, it is logical that human construction can benefit in drawing from its influence.
The Pyramids, skyscrapers, airplanes, the electrical car, and Velcro tape…believe it, or not, some of the tools, vehicles, and products that you see, and use, on a daily basis have been inspired by animals and nature, innovations that have changed the world for the better and have made your life a little bit easier.
The modern concept of the robot began to be developed with the onset of the Industrial Revolution but despite the incredible ingenuity and engineering ability we have demonstrated during our existence, we are continually looking for new inspiration and ways to improve our designs so that we can manufacture our own versions of these biological marvels.
This approach to human innovation, via emulating nature, is called "biomimetic design" and has inspired many of our greatest creations. In short, biomimicry is the process of taking the innovations that exist in nature and applying them to technology. It seems that nature has a solution for almost everything.
"Looking at the engineering of nature, there is no creature born with wheels what makes the contemporary wheels exploration based robots lesser in its effectiveness when reconnoiter unknown environments. That's why we selected an eight legged robotic device which is meant for exploration of extraterrestrial objects like asteroids," Assistant Professor Iztok Kramberger, PhD, explained The Next Truth magazine during an interview at the Space Tech Expo 2019 in Bremen, Germany.
Electrical engineer Ass. Prof. Iztok Kramberger (47) is heading the Laboratory for Electronic and Information System at the Faculty of Electrical Engineering and Computer Science at the University of Maribor and is the mastermind of a spider-looking-like robot 'SARA' (Slovenian Arachnid Robot Adventurer) from both an artistic point of view and a hardware engineering point of view.
SARA (Slovenian Arachnid Robot Adventurer) is still in the phase of being a prototype but the unbeatable get-up-and-go mentality of the researchers from the Slovenian research institute Skylabs pushed them in working day and night on the complex electronics of this incredible spider robot, what is based on a biomimetic design, for the past 7 years. SARA's skeleton construction is nature inspired and its algorithms for the optimization of the structures and, when completely stretched, has a diameter that can reach over 2 meters.
"The joint ratios of SARA have been evolved from Theraphosidae spiders, where the central body is more or less an oval form with a larger diameter of 40 centimetre. Each leg, when stretched fully, measures up to 90 centimetre. Nevertheless, it is not all about its dimensions as it can be scaled to an applicable size using more or less same intelligence," Ass. Prof. Kramberger said.
Still, even the scientific research conducted in the field of electronics and communication technologies at Skylabs, have been pushing the boundaries in the art and science of designing and building an amazing biomimetic apparatus since 2012, some technological and funding setbacks what, to a small degree, prevented SARA's progress, where for Ass. Prof. Kramberger and his team no unusual experience. These setbacks where not forming a solid brick wall for the researches at Skylabs, it encouraged them to focus on evolving and improving the project even more.
"There were and are still several problems to be solved before SARA will be able to walk nature wise and completely autonomous. One of the challenges were to construct an appropriate skeleton and to solve the control by a fully distributed data handling system, while consuming lots of energy remains an issue," Ass. Prof. Kramberger explains later in an email.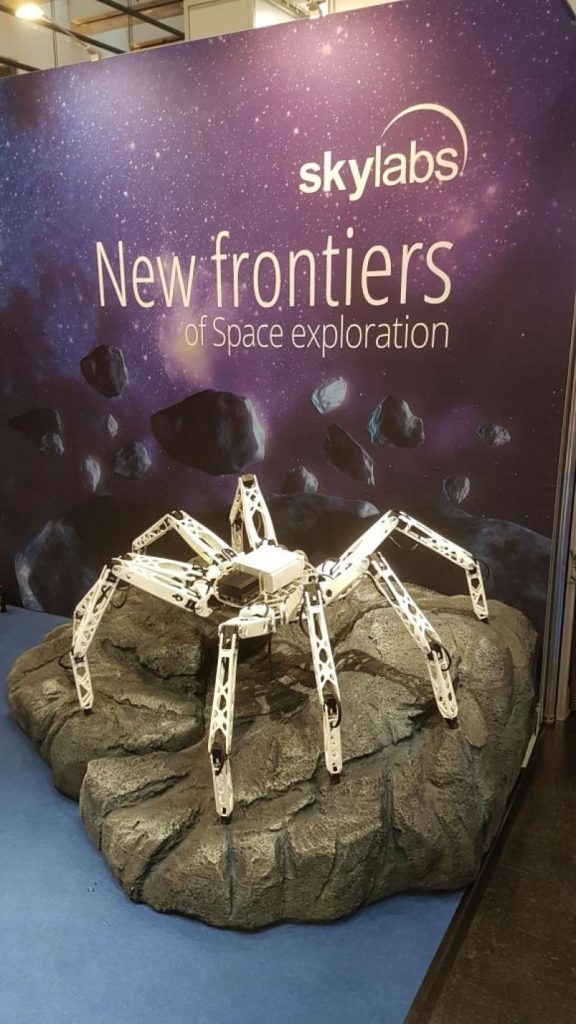 To address the second challenge of congenital natural movements Skylabs research team focused on distributed control algorithms using a fully distributed data handling system being based on SkyLabs' PicoSkyFT technology.
"PicoSkyFT, Ass. Prof. Kramberger continues, is an ultra-small and high performance Fault Tolerant microcontroller processing core what provides the capability to integrate the control intelligence into all joints and interaction sensors of the platform giving it the ability of fully synchronous control operation. Merge it with the central Artificial Intelligence or the main brain of SARA, including additional imaging sensors for environmental awareness, we get a completely autonomous legged walker."
The third biggest challenge, so explained Prof Kramberger, is the power consumption. While comparing it to general rovers the power consumption is much bigger.
On the strength of the torrent of ideas and experiments Skylabs researchers have run over the past 7 years with robots whose appearance has nothing in common with those as though of as if they came from the dollar store and flap their little arms like beetles stuck on their backs, the spider-looking-like robot SARA can move through rough terrain effortless. Also, its communication skills is pointing toward a connection with any known wireless technology ranging from personal area networks to wide area networks and is tested in an, by Skylabs created, environment, similar to that of Mars, for a future swarm based exploration of extra-terrestrial bodies.
"The selection of the wireless communication technology depends on the target application," As. Prof. Kramberger continues to write in his mail. "When discussing swarm based exploration missions we are combining the developments SkyLabs' inter-satellite communication modules providing robust and Fault Tolerant communication between the devices and an orbital gateway like the Moon Gateway."
Currently the research team from the Slovenian institute Skylabs is developing SARA's head which will be full of cameras in order for the biomimetic apparatus to scan its environment in a similar manner as natural evolved spiders can. When asking Ass. Prof. Kramberger if he has calculated the possibility for his eight legged spider robot to undergo an evolution in behavior through machine learning and therefore gains the capability to act territorial as real animals do in nature, he assured us that a though as such lies more in the realm of science fiction.
"We are targeting SARA's first unmanned mission to an extra-terrestrial body like the moon providing more deep autonomous swarm based exploration by putting several interlinked devices to Moon acting as robot based population but AI can only be as smart as people are. They can be faster but will posses not more intelligence," Ass. Prof. Kramberger responded.
It seems that these incredible robots of the future are going to be the best possible user interface for, among others, AGI systems to interact with humans and interact with the world. But AI will not be restricted to biomimetic designed robots. AI will "live" in all sorts of embedded devices and the Internet of Things. It will go into space and down to the bottom of the ocean before we humans will physically set foot on the surface of a new moon or planet. We need to have some data about its environment first what is a logical line of thought. A pre-exploration with low-cost biomemitec designed robots, which do not require water and converts sunlight into energy, is by far the safest way in assisting research institutes like ESA, NASA, Roscosmos, JAXA and CSA, for example, and guiding future astronauts during their deep space missions.
Indeed, it's been an uphill struggle for decades but robots and artificial intelligence (AI), scary as it sounds, has become part of the furniture in engineering and our daily activities and researchers are rapidly learning how to control these biomimetic systems so that they function in a manner similar to swarms of bees or colonies of ants while exploring any new terrain which is out there in the cosmic freezer but yet unknown to us.
For more information on Skylabs and SARA: www.skylabs.si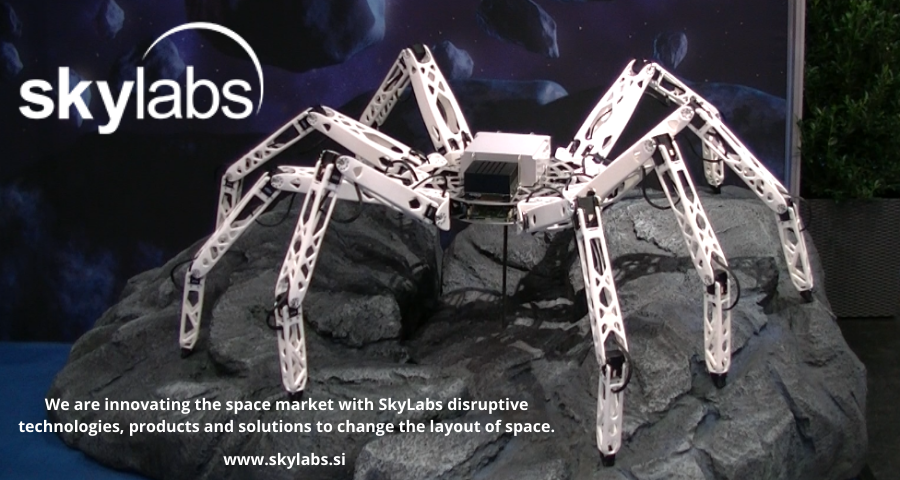 [Top]